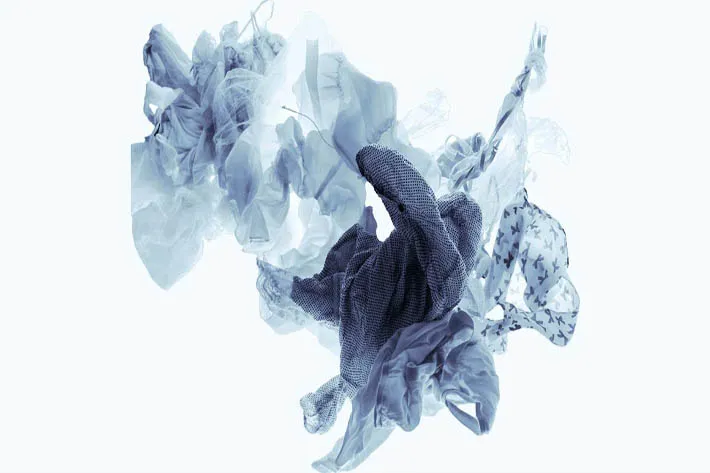 Around 70 per cent of textile waste in Europe could be fibre-to-fibre recycled by 2030, once the various textile recycling technologies are fully developed. The remaining 30 per cent would entail open-loop recycling or thermos-chemical recycling. This would create a new and sustainable circular industry in Europe, according to McKinsey & Company.
Textile waste can be dealt with in a variety of ways such as reducing overproduction and overconsumption, extending product lifetime, and designing products for increased circularity, according to a report by the global management consulting firm. Fibre-to-fibre recycling stands out among the number of scalable levers as it involves turning textile waste into new fibres that are then used to produce new clothes or other textile products.
Collecting, sorting, and pre-processing can help restrict the amount of textile waste available for fibre-to-fibre recycling. However, these strategies are marred by numerous issues. By beating the odds, fibre-to fibre recycling could reach 18 to 26 per cent of gross textile waste in 2030, according to the findings from the study 'Scaling textile recycling in Europe — turning waste into value' by McKinsey, for which scenarios were developed on how textile waste volumes and collection and recycling rates could develop through 2030.
In order to meet this scale, capital expenditure investments ranging from €6 billion to €7 billion would be required by 2030, as estimated by the report. The entire value chain, which includes textile collection, sorting, and recycling, necessitates investments to reach scale. The fibre-to-fibre industry, after it has matured and scaled, has the potential to become an independent, profitable industry with a €1.5 billion to €2.2 billion profit pool by 2030, as per the report.
Apart from the direct economic advantages, scaling textile recycling can also result in many environmental and social benefits. From an optimistic viewpoint, around 15,000 new jobs could be created, and CO2 emissions could be decreased by about 4 million tons. After calculating into monetary terms several impact dimensions like secondary effects to GDP from job creation, CO2e-emission reduction, and water- and land-use reduction, the industry is capable of reaching €3.5 billion to €4.5 billion in total annual holistic impact by 2030, the report's analysis revealed.