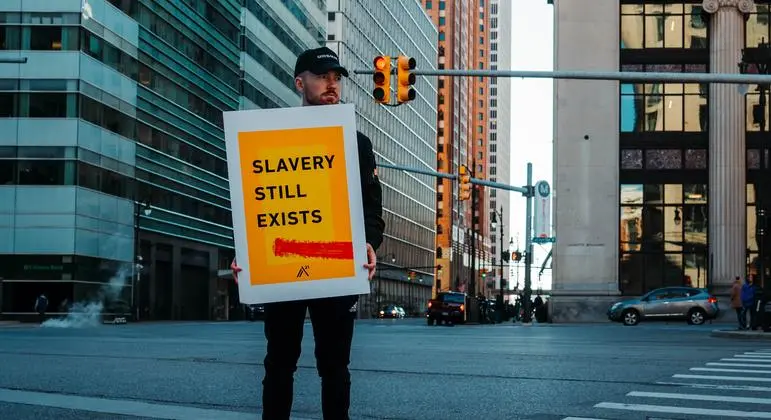 Many will start to say "it's about time" but we tend to say that this is a great victory for our industry and for the populations subjected to slavery like the Uighurs.
Other countries had already put this principle in place, the US, Canada, England, … Now it is our turn to adopt this resolution and ban the import of products resulting from forced labor.
"According to the Parliament, products resulting from forced labor should be excluded from the internal market by an import and export ban compatible with WTO rules", this is what was announced before the vote that took place last Thursday, June 9, 2022.
The European Parliament has just adopted this resolution a few days ago and it is a very big news that will upset our industry in the months and years to come because 5.13 million tons of cotton come from Xinjiang, representing 87% of Chinese cotton production in 2021, according to the data of the National Bureau of Statistics (BNS), which is a considerable figure that we will have to manage to compensate.
How does the ban on forced labor products materialize in practice?
We will know more in the coming days, for sure.
As mentioned in the briefing ahead of the debate and vote on Thursday, June 9, "The new instrument should prohibit the movement of products on the basis of production site, importer, carrier or region in cases of state-sponsored forced labor," says the draft resolution prepared by the International Trade Committee. Members will question the committee Thursday to get a clearer picture of the design, scope, international action plans and practical implementation of the instrument to be introduced in September."
The questions that were asked during this committee were:
Can the Commission provide clarification on the development as well as the legal basis of the recently announced legislative instrument to ban products of forced labor? Can it also provide a definition of forced labor?
By which Commissioners will the project be led, which Directorates General will be involved, and will it be subject to public consultation and/or impact assessment?
What is the intended scope of the instrument?
How does the Commission intend to help small and medium-sized enterprises implement it?
➔ Read the full article (in French) on GoodFabric