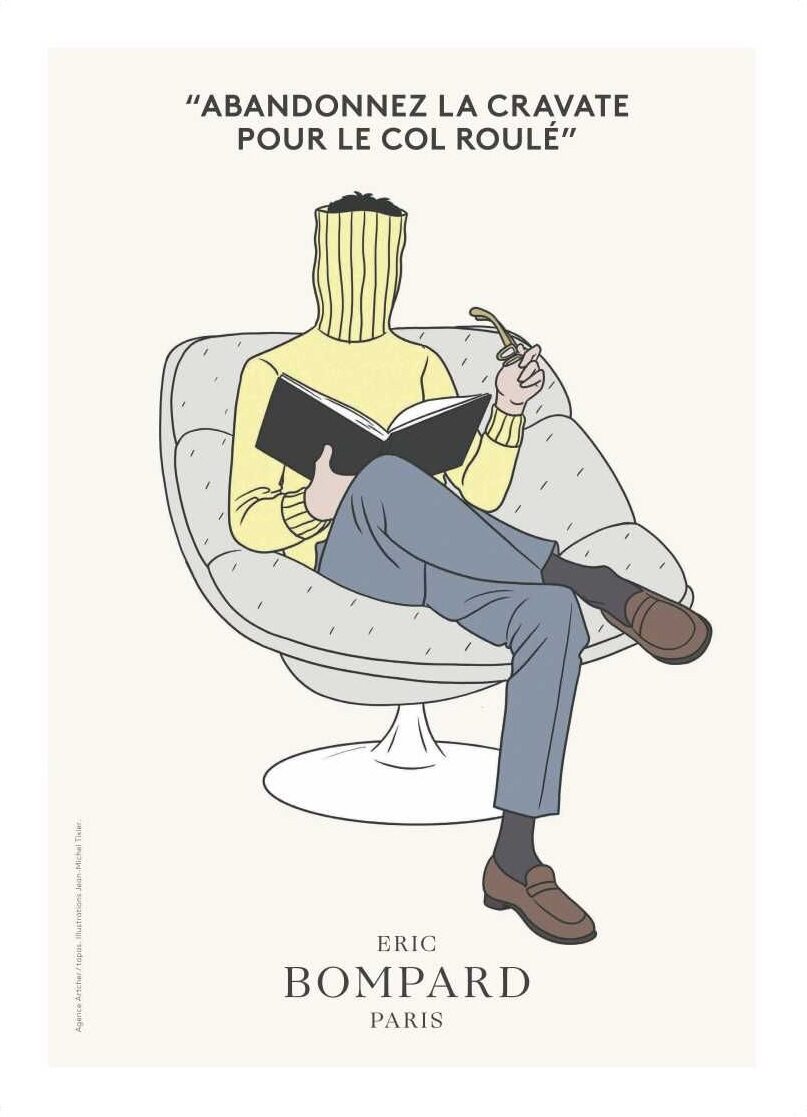 And even if the French government's communication on the subject has not been very subtle (Bruno le Maire in a turtleneck and Elisabeth Borne in a colorful down jacket), it seems that the French have decided to equip themselves well to prepare for winter and face the drop in heating.
The cashmere brand Eric Bompard decided to play the situation, by offering a sweater to Bruno Le Maire, and by broadcasting in early October in the press an advertisement entitled "abandon the tie for the turtleneck". A publicity stunt that has paid off financially, according to its general manager Barbara Werschine, who describes a meteoric rise in sales. "We didn't expect such a response. We have seen a 50% increase in sales of these sweaters compared to last year," she says. We have also developed accessories such as mittens or pieces to add for protection against the cold, such as a chest protector placed on a sweater that works very well for customers who ride bicycles, for example.
Damart's thermolactyl, which is prized every winter for its thermo-regulating properties, was snapped up in September, whereas its peak sales are usually in November and December. The cooling of temperatures last month has obviously played, but, "in this context of energy crisis, its sales have soared by 50% since the end of September, compared to the same period last year," says the northern brand. A historical product that represents a quarter of its activity.
In the third week of September, Damart sold more than 60,000 underwear, including degree 4 thermolactyls (the warmest) which recorded a growth of 245% (compared to the same week in 2021). Carried by this boom, in five days (from October 7 to 13), the Damartex share (parent company of the brand) has even signed a jump of 41.8% on the Paris stock exchange, where it is listed.
The down jacket specialist Jott is also doing well, and has recorded a 30% increase in sales since the end of September. "We are facing an unprecedented situation in all our outlets in France," says Didier Lalance, president of the brand owned by L Catterton. "We are particularly interested in the light down jacket, which is totally suitable for indoor use. We are also solicited by companies who want to equip their employees.
Without specifying numerical details, the giant Decathlon tells us that it is seeing in its stores "a craze for warm clothing (layers 1,2 and 3), with the top 3 dominated by down jackets, fleeces and technical underwear."
➔ Read the full article (in French) on Fashion Network