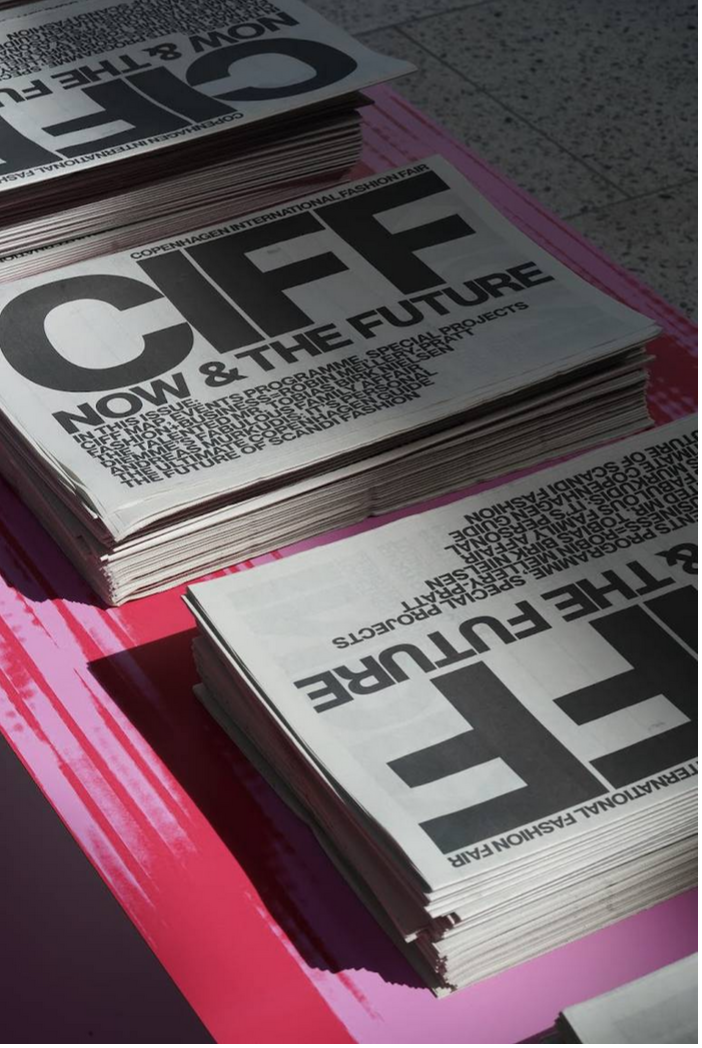 Last week, the Copenhagen International Fashion Fair (CIFF) — one of Europe's longest-established tradeshows — welcomed more than 500 brands to its exhibition space in the Danish capital, connecting them to a global community of buyers. Spanning the 3-day event was a roster of panels, presentations and workshop sessions hosted by experts and designed to inform and empower brands with solutions-oriented insights.
In one such presentation, Technology and Innovation for A New Era in Wholesale, BoF's Robin Mellery-Pratt and Alice Gividen explored the disruptive new technologies poised to provide the greatest opportunities for the global CIFF community as the industry experiences an inventory glut. Indeed, analytics firm Edited reported the return of deep discounting. Across men's, women's and children's apparel in the UK, it found more than 71 percent of products were marked down as of July 17, compared to 22 percent last year and 47 percent in 2019.
Combined with the geopolitical context of a "polycrisis" — various systemic crises occurring simultaneously and interacting with one another — there is pressing need for the industry to innovate to combat these challenges, implementing strategies across new manufacturing models, Augmented Reality (AR) tools and Web3-based connectivity.
Building on the theme of innovation in the wholesale sector, the panel, Finding Wholesale Growth in an Uncertain Market, examined the new strategic approaches to wholesale already being employed by market leaders, with a focus on operational innovation, community-building, and radical shifts in how brands produce and send their clothes to stores.
BoF was joined by three talents exploring these spaces via their businesses. Ellen Dixdotter, CEO of contemporary womenswear brand By Malene Birger, who took on the role in the summer of 2020, at the height of the pandemic, and worked quickly to refine its wholesale network. She was joined by British design talent Bianca Saunders, founder and creative director of her eponymous luxury label. Having won the 32nd ANDAM Grand Prix Fashion Award in 2021, her global stockists include MatchesFashion, MachineA and Gr8, in Japan.
Finally, Gonçalo Cruz, co-founder and CEO of PlatformE, a made-to-order manufacturing platform completed the panel. Platform E's services and technology insert digital fashion across the value chain, enabling fashion brands to create their items, sell them and only produce them after the point of purchase with constant and integrated access to their entire production chains.