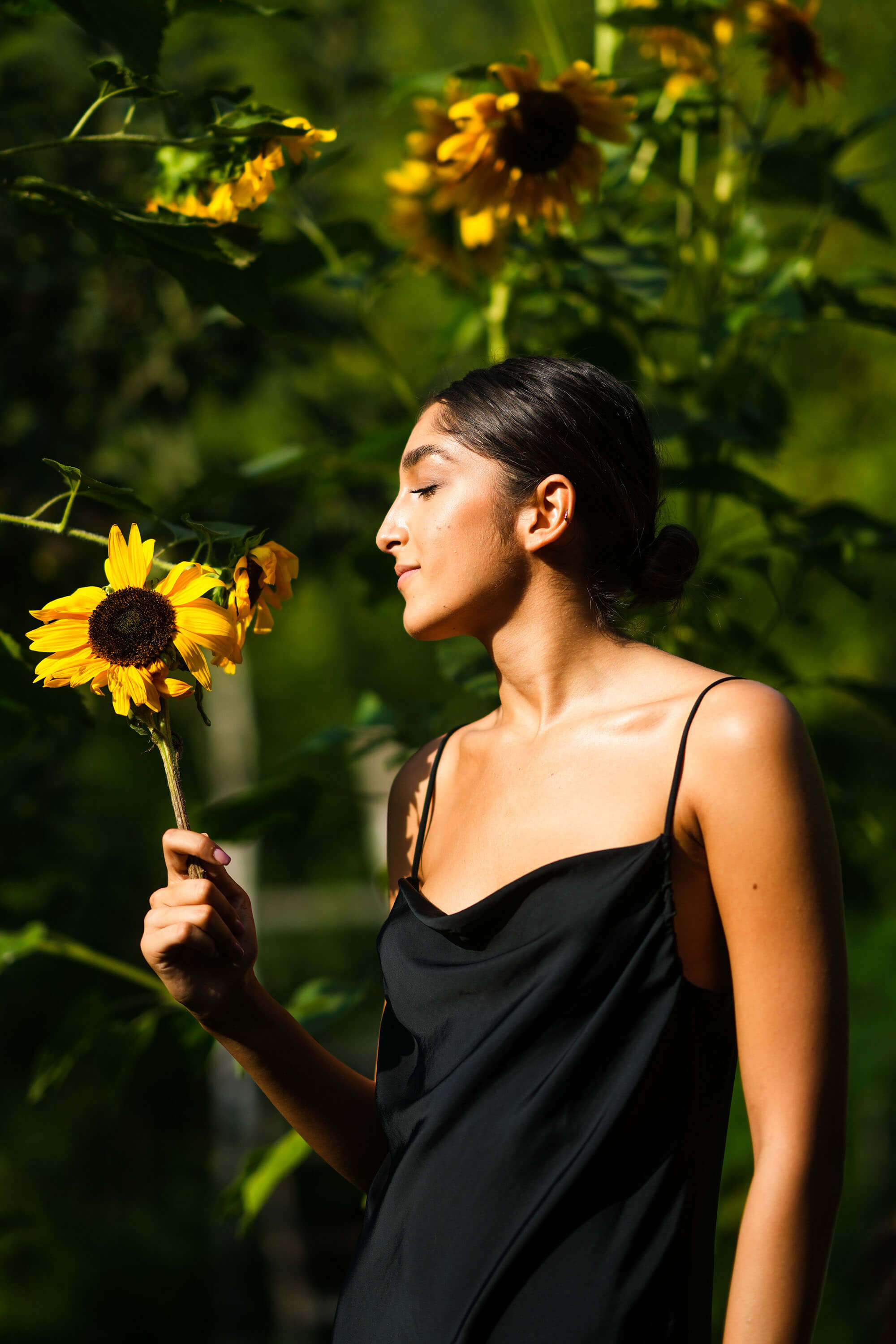 Of all the materials, it is the sustainable one that we prefer…
Initiatives to make the fashion industry greener are taking place at every stage of creation: from the awareness of future professionals to the design of products.
Will luxury be the spearhead of new practices in fashion? To meet the needs of an increasingly demanding clientele in terms of responsibility and commitment, the Paris School of Luxury is launching "Green Luxury", a program dedicated to sustainable luxury. Students will have two years to master responsible marketing and communication, eco-design and ecological awareness… A vast program!
These future graduates will perhaps explain to their customers that the dyeing of their blouse was made with bacteria. This is the core business of Living Colour, a company that reduces toxic chemicals and intensive water consumption during the dyeing of clothes, thanks to micro-organisms that release natural pigments as they multiply. Innovations are also multiplying! We note the small revolution Galy, an American startup that launched in the laboratory cotton …
Ecodesign is redesigning fashion! The proof is in the initiative of the French Federation of Haute Couture and Fashion, which provides fashion houses with two eco-design support tools. The first is dedicated to events (fashion shows and presentations, in particular), and the second to collections and the industrial value chain. This will reduce the environmental impact and optimize the social impact of industry players.
End of cycle for textile waste
33 million consumers bought second-hand clothing for the first time in 2020 in the United States. A figure that speaks volumes about the craze for this alternative to fast fashion…
After Petit Bateau, Weston, Camaïeu and Cyrillus, it's Isabel Marant's turn to get into the second hand business. The brand is launching its Isabel Marant Vintage platform in a circular and solidarity-based approach: customers send their clothes to be resold and receive a voucher. The profits are donated to the designer's endowment fund. The goal? To commit to the education of women and the support of crafts in indigenous communities.
As a result of the confinements, brands are left with mountains of unsold merchandise. An investigation found that Amazon destroys up to 162 million new products a year in the UK. To curb this catastrophe, Weturn may have a solution. The company recycles unsold textiles into new quality yarns. Profitable, traceable…, unsold goods do have their own new channel!
What if the most polluting industries joined forces for a more sustainable future? This is the philosophy of FabBRICK! Its idea? The valorization of old clothes into building material. The founder, Clarisse Merlet, relies on the characteristics of the recovered textiles to design an ecological, design and thermal and acoustic insulating building material. FabBRICK has already recycled 13 tons of textile waste.
And tomorrow, a craft that guarantees animal welfare
Animal welfare standards are changing! Cashmere, down, wool, leather, fur…, there is plenty of room to make the fashion and textile industry respectful of animal health. 
You won't have to rely on Canada Goose to offer fur models anymore. The Canadian brand, which has been selling down jackets since 1957, now wants to do without. It has given itself a year and a half to achieve this. "Our Future Is Fur Free", launched Canada Goose on Instagram. PETA had long denounced the capture of wild coyotes with traps.
Mr Porter, an e-commerce giant dedicated to men's fashion, also believes in this and demonstrates it with The Craftsmanship Code, a new permanent section of hand-picked brands. To be included, you have to show your credentials in terms of reducing pollution, preserving ecosystems, producing locally, but also respecting animal welfare.