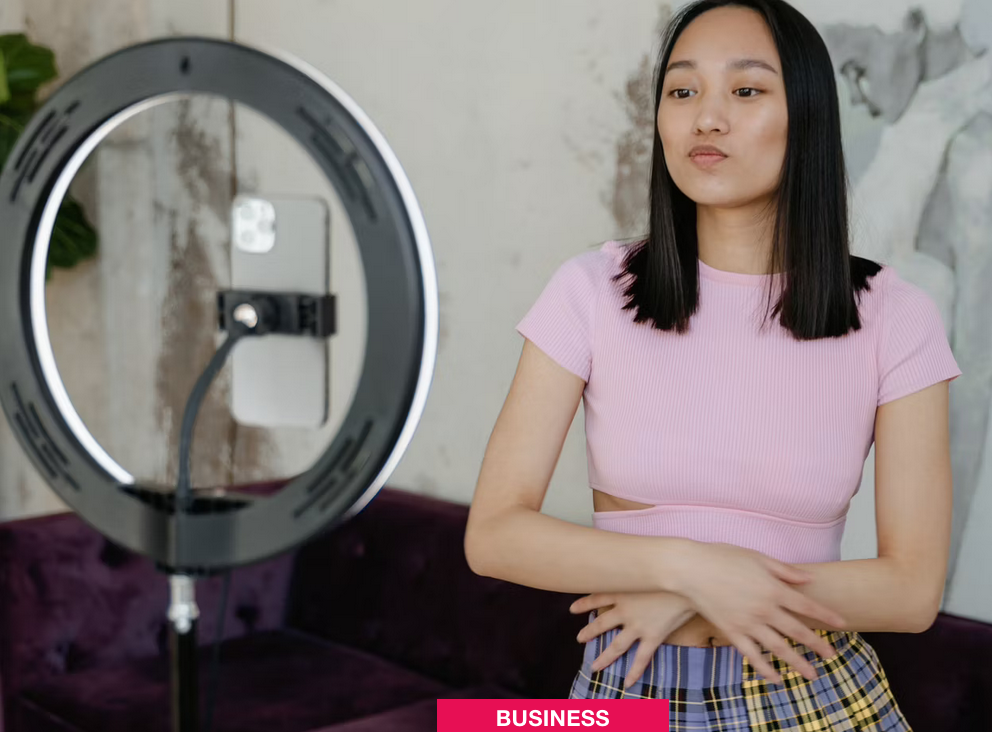 Starting with Masego Morgan, who fell off her chair when a fast-fashion giant offered her $1,000 for a single promotional post. Not only had the South African influencer, who has 10,200 followers on Instagram, never been offered such a sum to promote a brand, but the latter represents everything she is fighting against: the over-consumption of cheap clothes, harmful to the planet and produced by underpaid workers.
Like other international influencers determined to fight the armada of brand-sponsored posts on Instagram, TikTok and YouTube, her credo is simple: buy, okay! But buy less. And better if second-hand or ultra-sustainable. A philosophy inherited from her childhood, when she borrowed second-hand clothes from her elegant mother, who saw recycling as a "revolutionary act".
"For me, there has never been a stigma attached to wearing second-hand clothes," she told AFP from her Cape Town home. The "responsible consumption" advocate breaks away from the usual fashion posts with playful, guilt-free posts full of colourful, recycled and handmade items that she wears several times. "If we do the same thing as the fashion influencers" who parade new clothes on video every day, "we'll end up with the same toxicity," she says.
Doubled consumption
But there is a downside to this choice: it is impossible to make a living with sustainability content. While a typical influencer in a developed country can earn a six-figure annual salary from sponsorships and affiliate links, Masego Morgan has to work in graphic design on the side. In recent years, social media has become extremely important for brands that previously relied on print or television advertising for their marketing. They can now reach millions of people through influencers who promote their clothes in stories or #outfitoftheday posts.
These campaigns boost sales: in 20 years, global consumption of clothing, shoes and accessories has doubled. But this comes at a high price for the planet. The fashion industry accounts for between 2 and 8 per cent of greenhouse gas emissions. These messages have contributed to the emergence of "new fashion influencers" who are more environmentally conscious.
Among them is Venetia La Manna, a 33-year-old British woman with 197,000 followers on Instagram, whose "Recipe for Disaster" video series on the social and environmental damage of companies such as Adidas, Amazon and Nike has been a huge success with around 6.5 million views.
"Agents of change
Unlike Masego Morgan, she makes a living from her online work, supported by a wider audience and collaborations with powerful second-hand sites such as Vestiaire Collective and eBay. "In the last five years, I really feel like the issue has emerged", with fast fashion joining "plastic and food at the heart of the debate", notes La Manna.
These influencers are "agents of change", says Simone Cipriani, founder and director of the Ethical Fashion Initiative and chair of the UN Alliance for Sustainable Fashion. "They counter the negative influence you usually find on social networks, where they simply advocate over-consumption," she adds. At the same time, the second-hand market is growing: sales are expected to reach $218 billion by 2026, up from $96 billion in 2021. A player like Vinted has seen the number of its users almost double in three years, from 23 to 45 million between 2019 and 2022. (AFP)