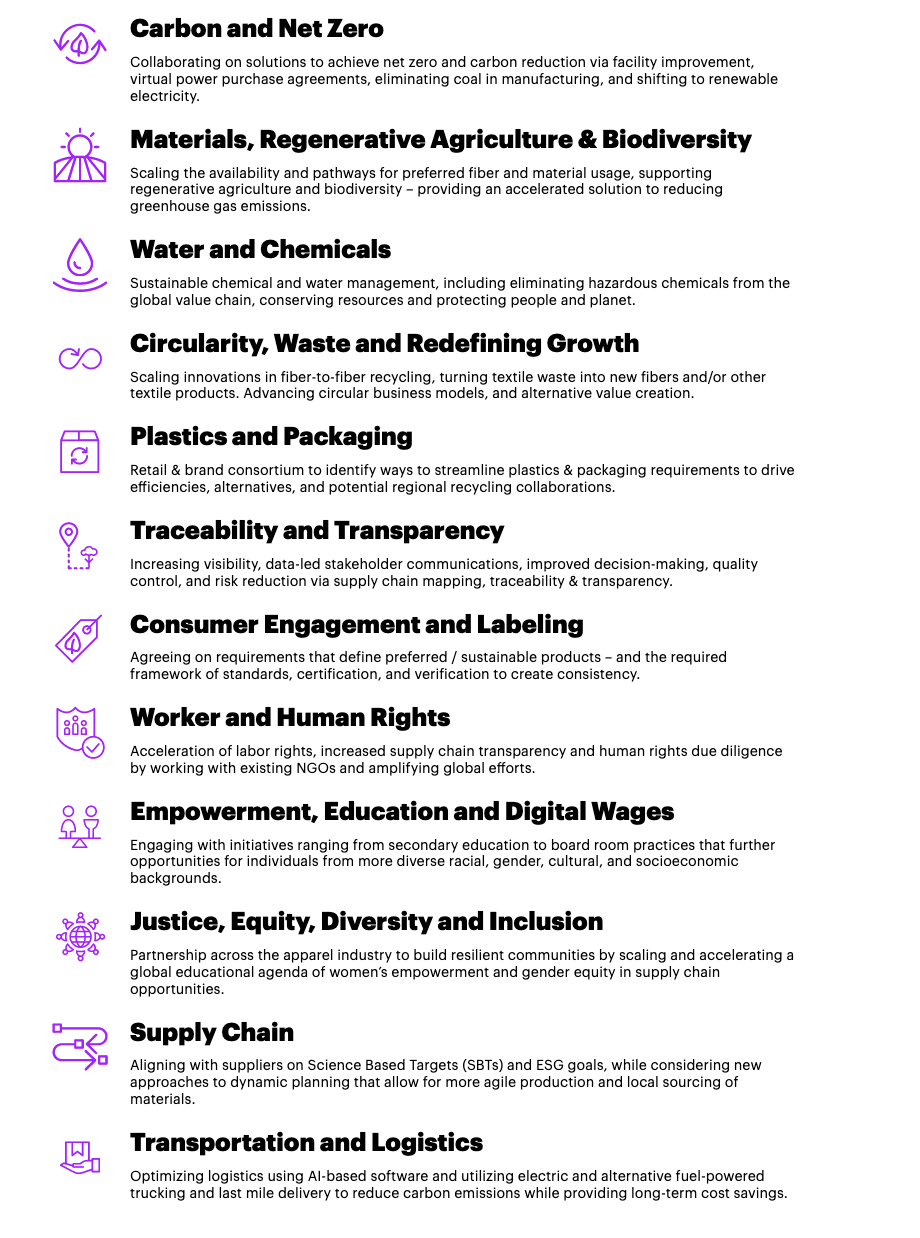 Leaders are supporting the scaling of new solutions in product development, sourcing, logistics and fulfillment, leveraging advances in data technology for ESG reporting, traceability, supplier engagement, and more. Coalitions are forming across the sector to promote progress towards a more sustainable fashion industry.
As social and environmental issues threaten to compromise fashion's current operating models, urgent actions are needed to deliver profitability and sustainability in tandem.
Our 2023 Scaling ESG Solutions in Fashion playbook identifies 12 key action areas for transformation across the industry, considering the innovation, technology, finance and policy needed to make meaningful change from 2023 onwards.
ESG practices not only support reversing the climate crisis, but also drive revenue growth, supply chain resilience, product innovation, brand differentiation, and exceptional customer experience – putting people and purpose at the center.
This 2023 Scaling ESG Solutions in Fashion playbook builds on the 2022 edition and unlocks specific actions for retail leaders to take now – as well as what they should focus on next. To bring these key levers to life, enablers in the form of finance, data, innovation and regulation are needed across the board to drive this industry collaboration.
Let's envision resilient businesses that deliver a responsible retail industry and a healthier world. A world where fashion retailers drive a circular economy, support regenerative agriculture, source materials from preferred and low climate impact sources, operate with no waste, secure electricity from renewable energy sources, and ultimately respect its people.
Accenture, WWD, the Responsible Business Center at Fordham University, and Fashion Makes Change, present the 2023 guide on Scaling ESG Solutions in Fashion.