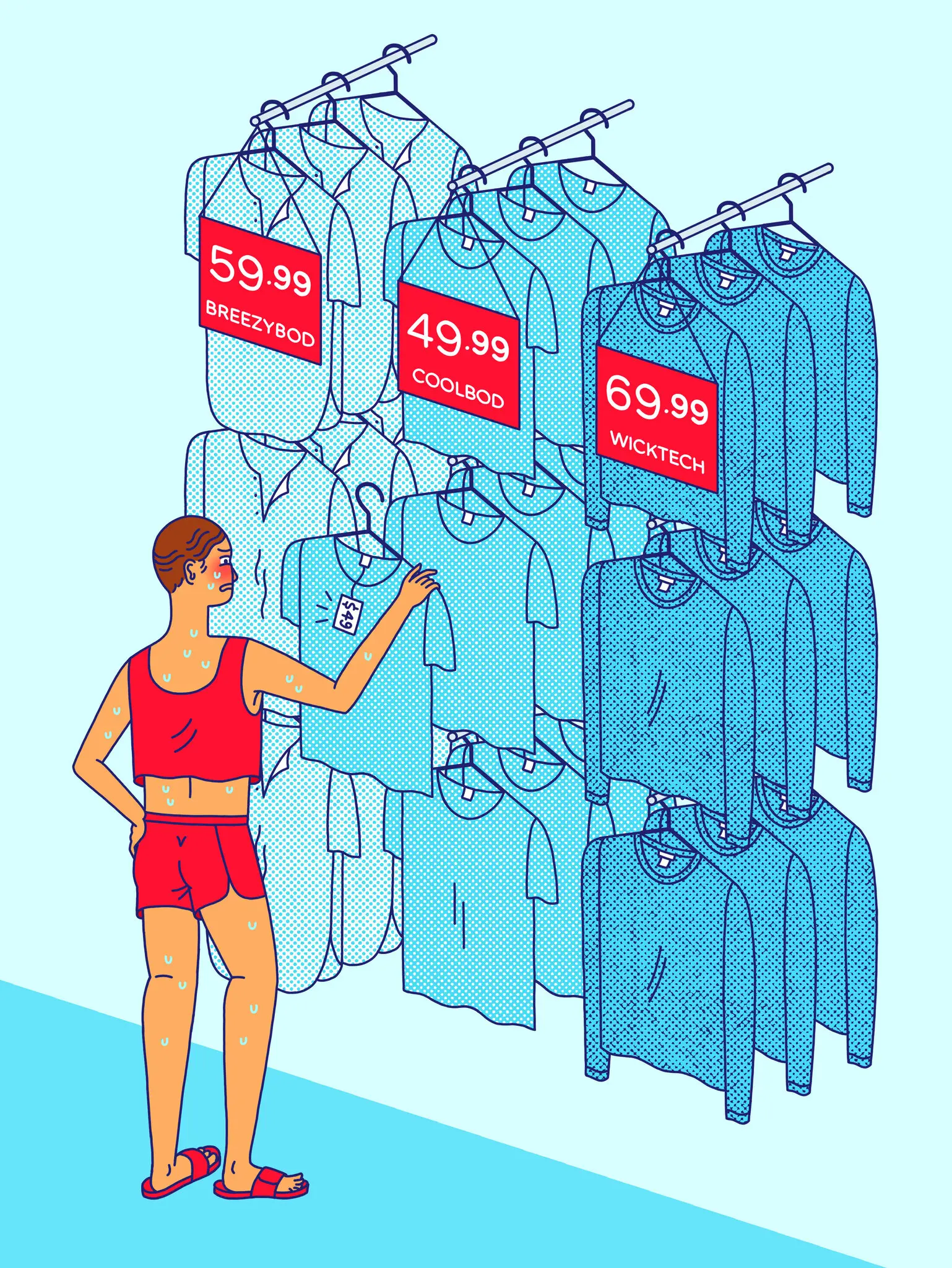 Shirts made from the same polymer as plastic bags. Jeans infused with crushed jade. Garments constructed using computerized knitting for superior ventilation, or made with cooling technology designed for astronauts by NASA.
As climate change brings more intense heat waves, the next frontier in climate resilience is the clothing we wear, with innovations that promise to cool and dry the hot and sweaty masses. They could make life more bearable for construction workers, farmers, soldiers, and others who can't retreat indoors as days and nights get hotter.
Clothing designed for heat is moving from a niche product into the mainstream, said Lorna Hall, director of fashion intelligence for WGSN, a company that tracks and forecasts consumer trends
But the industry's response to rising temperatures also illustrates the challenges of adapting to climate change. The most promising options tend to be the most expensive. Consumers must navigate confusing or questionable claims. And improvements in one area almost always entail trade-offs elsewhere.
Here's a look at some of the garments already available, and others on their way — and what they reveal about the challenges of dressing for a warming world.
Staying Cool Isn't Cheap
Whether clothing keeps you cool revolves largely around breathability — the amount of air flow that permeates the fabric, carrying heat away from the skin. There are any number of ways to improve air flow, including the selection of fabric, the space between the fibers and the thinness of the material.
But clothing must also be dense enough to shield against ultraviolet rays. And it needs to be tough enough to endure multiple washings.
Some cultures in historically hot climates, such as in North Africa and South Asia, have instructive traditions for dressing in heat, like loose fitting clothes or covering much of the body. Though recently, designers around the world have been trying to solve the heat problem with technology.
➔ Read the full article on The New York Times