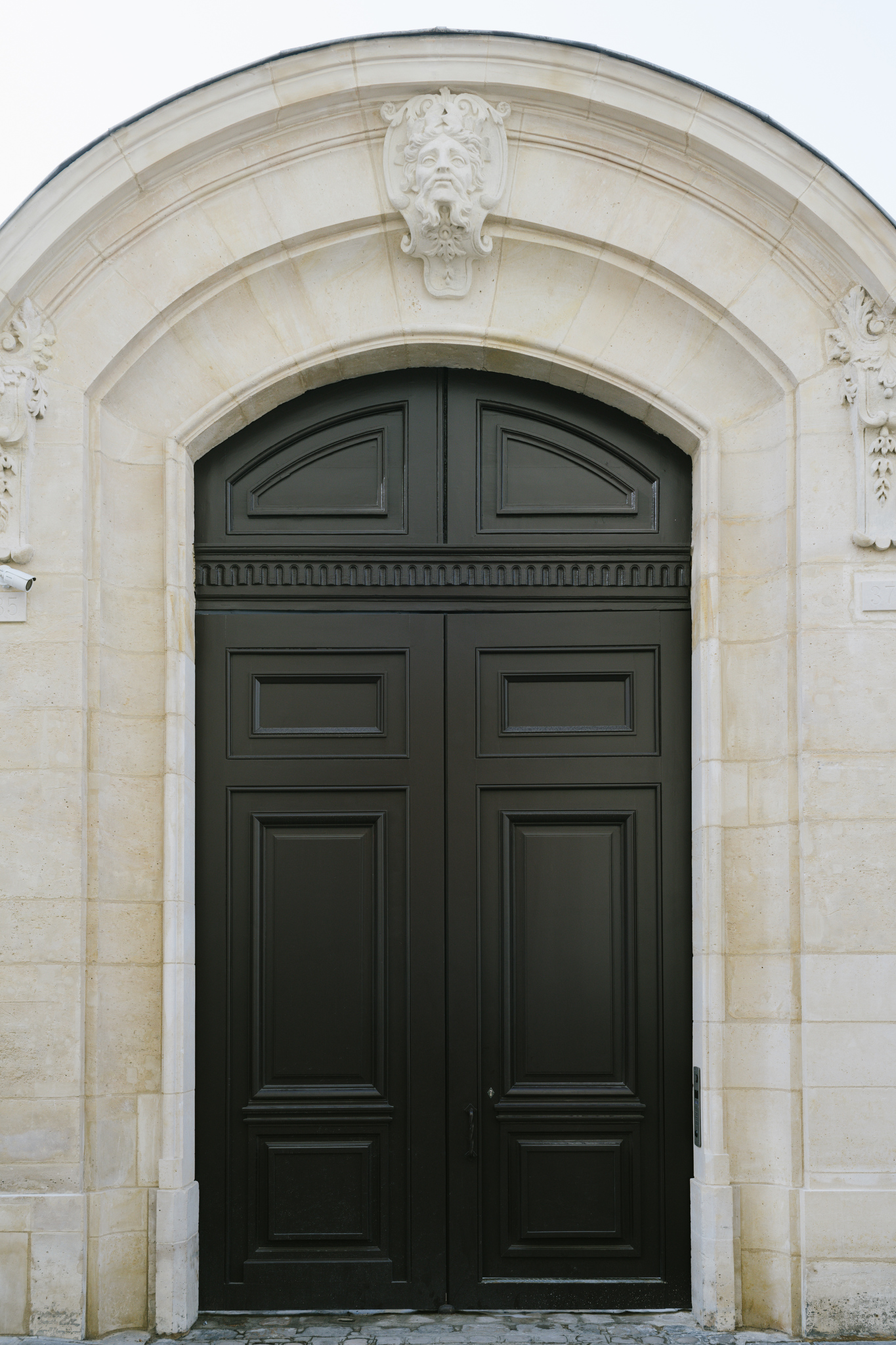 Fashion and retail mavericks Rei Kawakubo and her husband Adrian Joffe are birthing yet another creative company, one with the potential to dynamize the city of Paris — and transform the way fashion engages with communities and fosters culture in addition to commerce.
Known as Structure 35-37, the new entity will be dedicated to space management, community exchanges and event planning in various venues throughout Paris, including the grand 17th-century townhouse located at 35-37 Rue des Francs-Bourgeois in the Marais district.
WWD has learned that the Dover Street Market Paris SAS company has secured a long-term lease for the 3,500-square-meter hôtel particulier, and facilitated its first event there over the weekend: the digital fashion show and campaign shoot for French designer Victor Weinsanto, whose fledgling collection is being assisted by DSMP's brand development arm.
After opening the original Dover Street Market in London in 2004, the concept took off and spread to five other cities — Tokyo, Beijing, New York, Singapore and Los Angeles.
Now Joffe, who will be leading this adventure with his team, is delving deeper into cultural programming and community outreach to also become a player in urban renewal and social betterment.
In fact, the Marais building is one of 23 sites designated by Paris Mayor Anne Hidalgo to help revitalize the city. Known as Paris RFP Réinventer Paris 1, the project was launched in 2015. DSMP is the only fashion and retail player in the initiative, in which developers refurbish landmark buildings for projects meant to advance the French capital's reputation for creativity and innovation.
In an exclusive interview, Joffe described a will to help energize Paris — and reinvent Dover Street Market — in the post-coronavirus era with an approach that puts creativity and community engagement ahead of commerce, and one that stretches beyond a single physical location.
It is understood DSMP is already in discussions with top-tier luxury players, streetwear brands and young creatives to make full use of the grand 35-37 venue and other unique spaces in Paris, and possibly other cities.
To be sure, a Dover Street Market emporium would add further heat to the picturesque and trendy neighborhood, already home to the Paris branch of Supreme, concept store Merci, multibrand boutique The Broken Arm, plus a slew of blue-chip art galleries, including David Zwirner, Thaddaeus Ropac and Perrotin.
"We've established a committee of outside thinkers, of professionals and artists in many fields to come together and we are in the process of defining the plan," he explained. "We envisage playing our part in all Paris-wide events and celebrations."
The plan is to work with local museums to do "hors les murs" exhibitions — ones beyond their main walls — and cooperate with applied arts school École Duperré.
Other possibilities include putting on concerts — from electronic to classical music — hosting fashion shows and launches; holding exhibitions; doing pop-up shops; renting out the space for shoots and filming; receiving artists in residence; sharing office space for special projects, and organizing poetry readings and conferences.
Read the full article on WWD