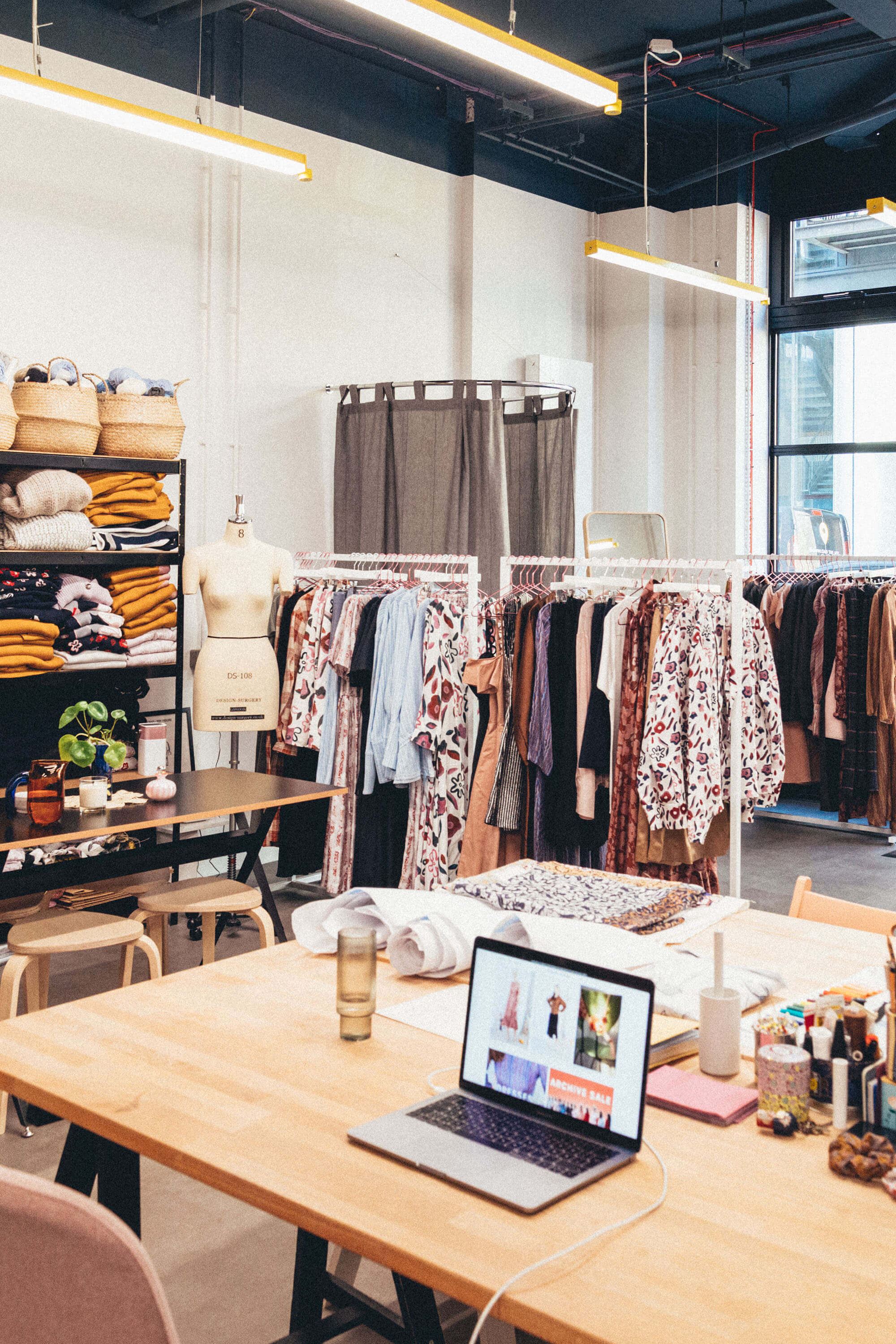 What does a fashion industry freed of the trend cycle look like? Imagine it, for a moment: instead of throwing items away after a few years, you would learn how to repair them; swap them; donate them to a clothing library for free rental; or upcycle them into new colourways, functions and silhouettes.
This could be the future of fashion, according to a growing number of academics and activists both in and outside of the industry, who are advocating for degrowth, a managed reduction of the economy and new materials in order to truly address the climate crisis.
Degrowth stems from ambitions to balance economics with planetary boundaries. Fundamentally, it means reducing both how much we consume, and how much we produce. While case studies for degrowth are sparse, support for partial degrowth can be found across mainstream Western culture, even if it isn't named as such. So-called "cleanfluencers" including Marie Kondo have resonated with people seeking to declutter their lives, while emerging designers from Di Petsa to Collina Strada are pursuing smaller scale and more custom operations, uninterested in becoming megabrands but happy to pay fair wages to their suppliers and build brands for the long-term.
"The only way we can address the climate crisis is by producing and consuming less," says University of the Arts London (UAL) professor Kate Fletcher. She highlights conservative estimates by academics including Ernst Von Weizsäcker (author of Factor Four, 1997) that fashion needs to reduce its resource use and waste by fourfold to exist within planetary boundaries. Fletcher's 2019 manifesto — The Earth Logic Fashion Action Research Plan, co-authored by fellow professor Mathilda Tham — envisages a system built on diversity and care, with degrowth as one of its six core values. "Degrowth is exciting because it opens up a plurality of fashion actions and expression," says Fletcher, citing regenerative agriculture, repairs, recycling, upcycling and localism among other things.
That plurality could mean consumers collaborate with designers directly to create custom garments from existing or regenerative materials, she suggests. Clothes could be tailored to your personal tastes and needs: a specific colour to complement your skin tone, a higher neckline for modesty, magnetic closures to make them adaptive.
Experts say existing initiatives could be pieced together to form something to resemble degrowth. US retailer Toward lets customers opt-in to limit themselves to 12 orders per year, a new policy which aims to curb consumption (it can easily be overridden by the customer if they choose, however). Writer and sustainability consultant Alec Leach points to the global "buy nothing" movement as an example of degrowth in action, and people building capsule wardrobes as a sort of degrowth-lite. The way Gucci Vault couples vintage items with supporting emerging designers to ease the pressure on Gucci to produce new products could also feature, as could the 2020 Upcycled by Miu Miu collection.
Seeking a deeper change to their business models, brands from Chloé to Patagonia have made people and planet stakeholders alongside profit by certifying as B Corps. "The shift towards more democratic forms of ownership — cooperatives, non-profits, foundations — is the most powerful thing we can do for sustainability and to degrow the economy," says Post Growth Institute executive director Donnie Maclurcan. "Businesses that aren't focused on growth are increasingly outperforming others financially and environmentally," he explains.
Aja Barber, whose book Consumed (2020) demonstrates the link between growth and colonialism, says degrowth is a matter of long-term survival for businesses, especially large companies reliant on extractive practises, fossil fuels and cheap labour.
In London, non-profit social enterprise The Trampery will open a 50,000 square-foot campus for fashion, innovation and sustainability this year. This will increase access to its decelerator programme, which helps entrepreneurs to slow down, and reevaluate the scale and aims of their businesses, as well as encouraging the local collaboration. Its earlier development, Poplar Works, already houses LVMH Prize finalist Bethany Williams and the social manufacturing project that produces some of her garments, Making for Change.
British brand Toast has some worthy initiatives, adds Maclurcan. Its Renewal repair service is free to use, Toast Circle offers in-store clothes swaps, its Made to Order line aims to minimise waste on seasonless designs and it has reduced the number of collections per year from six to three.
To launch its 'Pursuit of Less' ethos, Scandinavian brand Asket won't release or publicise any new garments for the next three months, renewing its commitment to one permanent collection of seasonless garments, designed for longevity.
Sara Arnold, an activist with Extinction Rebellion off-shoot Fashion Act Now, spotlights sustainable fashion marketplace Reture, which connects citizens with international designers who can "upcycle preloved garments into unique treasures". Then there is ReKnit, a project by UK researcher Dr Amy Twigger Holroyd, encouraging and upskilling people to rework their knitwear. Online care and repair academy Fixing Fashion follows a similar premise.
One of the key characteristics of degrowth is decentralisation, which requires local communities to co-create their own fashion ecosystems. Therefore, it should look different everywhere it is implemented, adds Fashion Act Now's resident anthropologist Sandra Niessen.
Read the full article on Vogue Business