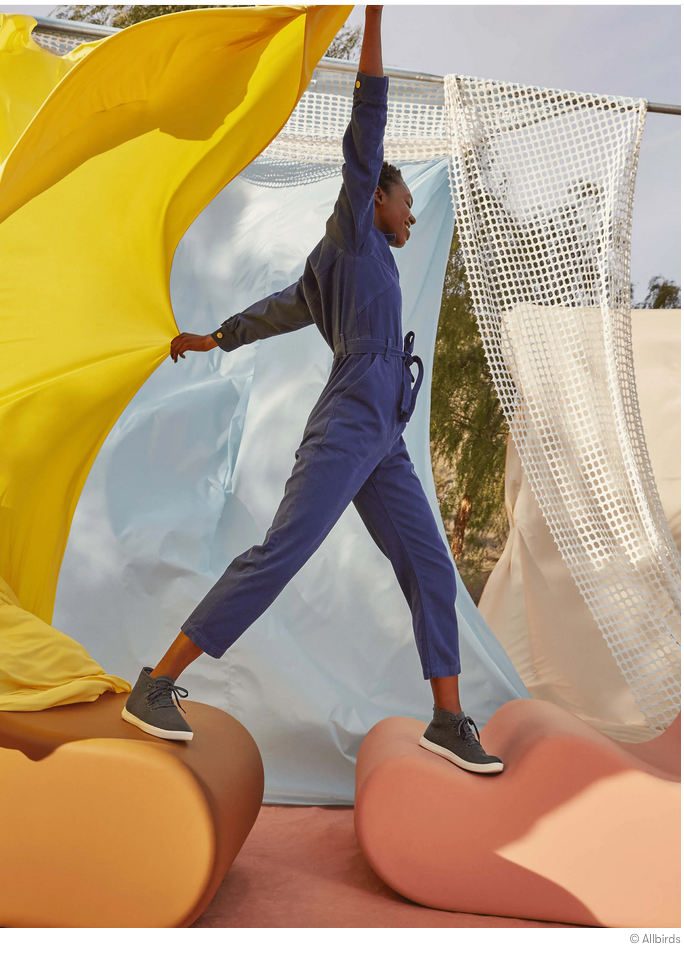 When cult Danish fashion favourite Ganni teamed up with the United Nations' Sustainable Development Goals accelerator last year, the aim was to create a carbon neutral capsule collection. That meant founder Nicolaj Reffstrup conceiving a line of garments that either negated the use of carbon emissions or, even better, helping to simultaneously remove greenhouse gases from the atmosphere during the production process.
That work continues today with Ganni Labs, a working group driving down impact across the whole business that's led to experimenting with the rental market and shifting half of the brand's materials to recycled, organic or certified, with a target of 100 per cent within a couple of seasons. Achieving carbon neutrality remains a top priority.
"There's no discussion. We need to get there, period. For me, behaving responsibly is a moral obligation. But it's also an insurance policy. If you can't create a carbon neutral collection or better than that in 10 years, then there's no business for you," Reffstrup says.
The fashion industry currently contributes up to 10 per cent of global carbon emissions, and the Global Fashion Agenda forecasts those emissions will increase by 50 per cent by 2030. It's why carbon is a common thread of the UN's Fashion Charter and the G7 Fashion Pact; the two major fashion coalitions aiming to drive change in the industry. Both are aiming for net-zero emissions by 2050. But challenges remain over how best to implement this and whether the fashion industry should be offsetting carbon via programmes like tree-planting or doing the tougher work of looking inward and reducing their own carbon emissions.
"Decarbonisation is the only option for survival," says Laila Petrie, joint chair of the United Nations Fashion Industry Charter for Climate Action and CEO of environmental organisation 2050. A zero carbon economy is both a planetary and business imperative in the context of reducing global warming and averting the climate catastrophe, she says. "It's going to be vital to de-risk and to prepare your value chains and your customer for this altered reality where resources are limited and there's increasing effects felt from climate change."