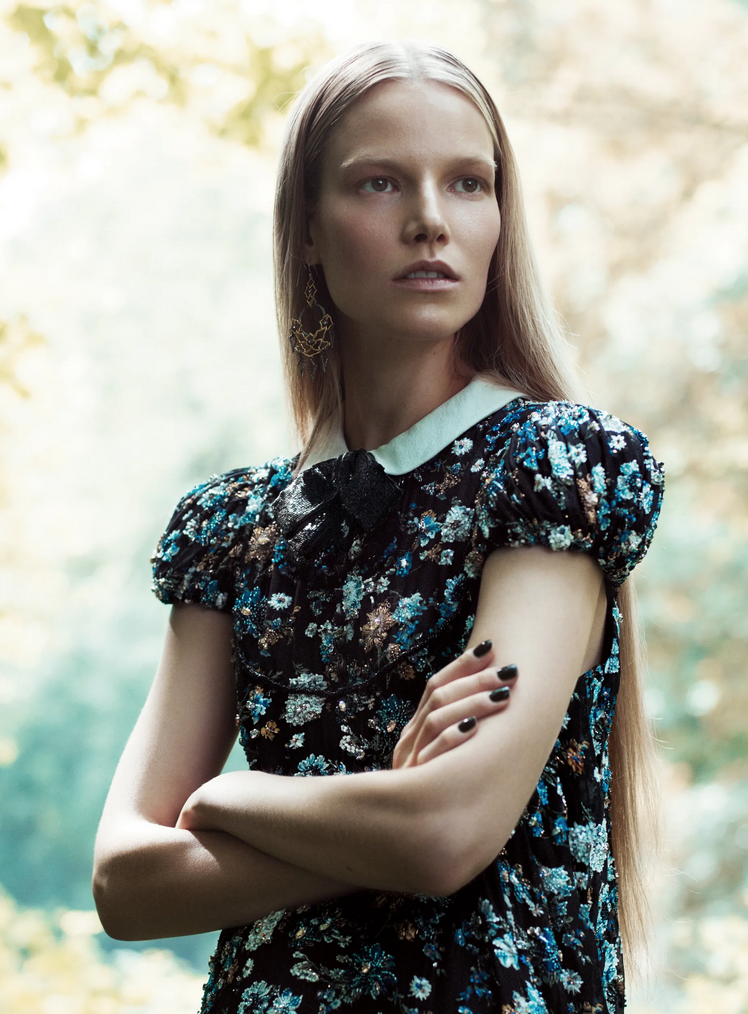 The death knell has been sounded for fast fashion. Gen Z-ers want to shop more sustainably, the argument goes, while profits at major players like Boohoo, Pretty Little Thing and ASOS have slumped in recent years.
Still, the fact that H&M and Zara have seen sizeable profits of late, combined with the rise of ultra fast fashion behemoths such as Shein (and its recent viral influencer trip), suggests that the appetite for cheap, trend-driven clothing – the vast majority of which ends up in landfill – is not going away anytime soon. Indeed, the fact that Shein adds, on average, an eye-watering 6,000 new styles to its website every day shows the scale of the challenge that we're facing.
That's why the European Union has backed a raft of new regulations to "end fast fashion", including policies designed to make clothes more durable, easier to reuse, repairable and recyclable. "We cannot continue with the current linear model, where [clothing waste] has tripled in the past 20 years," Virginijus Sinkevičius, EU commissioner for the environment, oceans and fisheries, tells Vogue. "We need to address [this]."
Moving away from a linear model to a circular one – where all garments can be reused, recycled or are biodegrade and compostable – is crucial in order to tackle fashion's impact on the planet. But experts have questioned whether the EU's proposals actually do enough to halt fast fashion.
"It's not physical durability that is the problem," Veronica Bates Kassatly, an independent analyst and sustainable fashion consultant, says, pointing to the fact that a lace dress would fare less well in wash tests typically used to test durability, compared to a polyester garment. "If you look at the piles of discarded clothing in the Atacama Desert in [Chile] or in Ghana or Kenya, it's not lace dresses that are dumped there. It's not physical durability that is the problem."
In fact, a 2022 French study found that while 35 per cent of people say they throw away their clothes because they're worn out, 26 per cent say that it's because they don't suit them anymore, while 30 per cent say it's because they're bored of them – suggesting durability isn't the primary issue. "If more than 50 per cent of clothes are being thrown out for reasons that have nothing to do with durability, legislating durability is not going to solve the problem," Bates Kassatly continues.
Sinkevičius argues that there's a limit to what policymakers can do to tackle the issue of fast fashion, suggesting that consumer behaviour is a crucial factor. "Not everything can be put into policy," he says. "At the end of the day, it's also consumer choice." Yet, while shoppers, and particularly the younger generation, say they're concerned about sustainability, a recent study found that nine out of 10 Gen Z-ers are still buying fast fashion – suggesting that consumer behaviour won't change at the speed that's needed.
It's worth noting that the focus on resale and repair in the EU proposal doesn't necessarily make financial sense, currently, considering the low prices that fast fashion is sold at. "Zara has a repair service now; it starts at £3 to have a button to sewed back on, and goes up to £15 to have a dress re-hemmed," Bates Kassatly says, pointing to the fact that the average price of 70 per cent of garments bought in France is €8.20 (£7). "Who's going to pay more to repair a garment than they paid to buy it in the first place?"
While France has just announced a new scheme to subsidise clothing repairs, it remains to be seen whether this will outweigh the effort required to get a garment fixed, if the item wasn't particularly valuable in the first place.
Although experts are sceptical about whether the EU's eco design guidelines will have a significant impact on fast fashion, there is more hope for its extended producer responsibility (EPR) proposals – which would make retailers financially responsible for the collection, sorting and recycling of garments at the end-of-life stage. While the finer details of the plans have not yet been made public, this could incentivise brands to produce less. "It remains to be seen how hefty a fee will be levied on brands, as this will be critical to what difference it makes," George Harding-Rolls, campaign manager at the Changing Market Foundation, says. "If fees are negligible, it may just be business as usual."
Meanwhile, there are concerns about whether the EPR regulation would help countries – predominantly in the Global South – that are currently bearing the brunt of the world's textile waste. "While the proposal recognises the environmental damage caused by fashion's waste in what the proposal calls 'third countries', what's missing is a willingness to incorporate the realities of the people most deeply impacted by fashion's waste crisis and to support the solutions taking shape in those communities," Branson Skinner, co-founder and executive producer of The Or Foundation – a non-profit that helps those affected by the enormous textiles waste problem at Kantamanto Market in Ghana – comments.
Other campaigners have also argued for the need to introduce living wage legislation – which would mean that retailers could no longer rely on cheap labour to produce vast volumes of cheap clothing. "Millions of women globally make our clothes," Ciara Barry, campaign co-lead at Good Clothes Fair Pay, says. "The vast majority earn so little they are trapped in poverty. Factories are pressured to produce more clothes with less money and less time, ultimately leading to overproduction and the inability to pay garment workers a living wage. Paying living wages is one of the most effective mechanisms we have to slow down the fashion industry, and reduce not only garment worker poverty but also mass overproduction."
Although the EU proposals are a start, it's clear that they don't go far enough to actually halt the rise of fast – and ultra-fast – fashion. "Without addressing overproduction, there is no end to fast fashion," Skinner concludes.
Read more – Vogue.uk