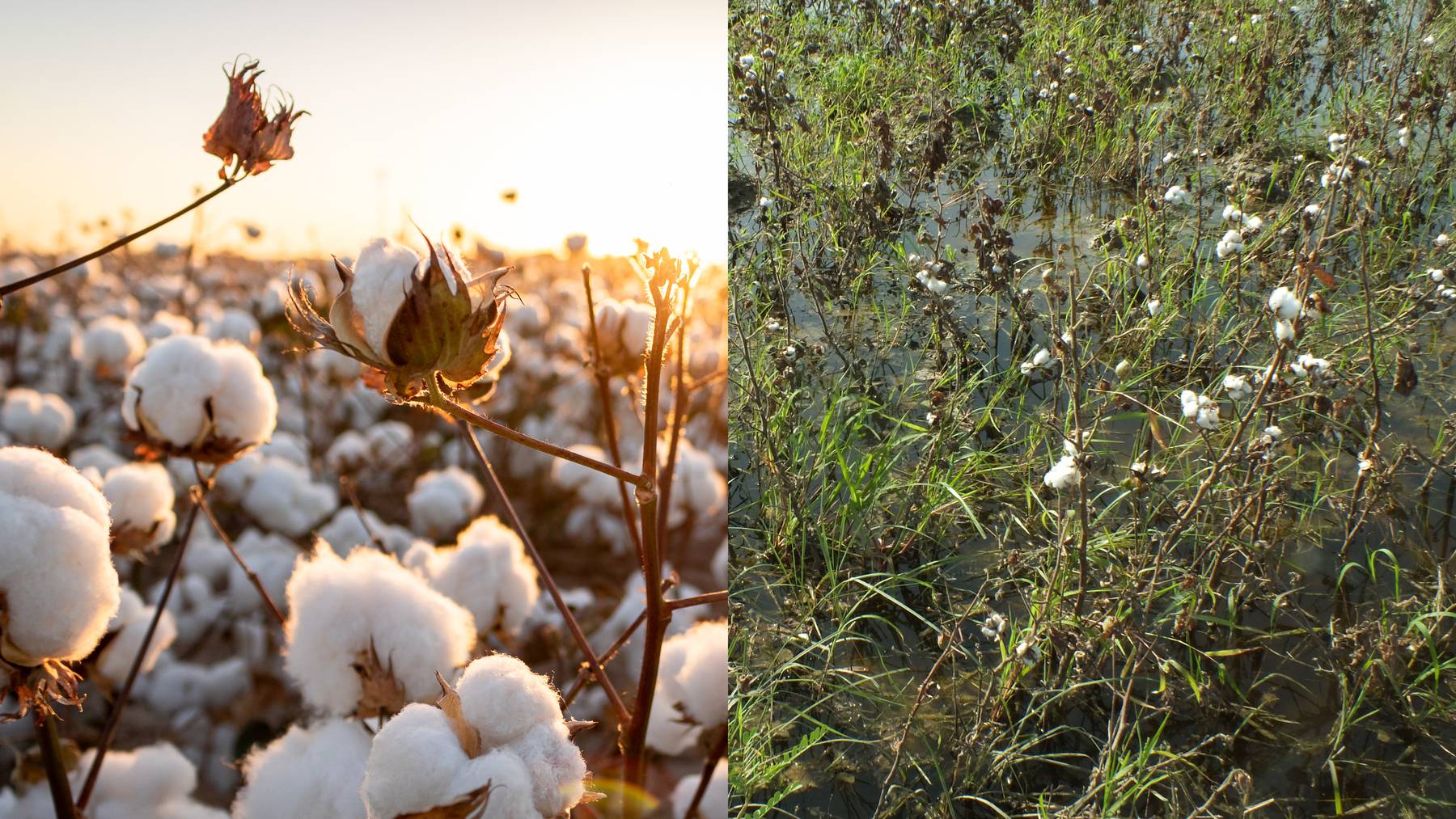 The monsoon rain began in June. By the end of summer, huge swathes of Pakistan were fully submerged. More than 1,500 people have died in the devastating floods, and hundreds of thousands of people have been left homeless. Water only began to recede in the worst-affected southern Sindh province this week, officials said.
The disaster has wiped out crops across the country, dealing a critical economic blow to the world's fifth-largest cotton producer and a major textile manufacturer. Nearly half of the country's cotton fields have been washed away, planning minister Ahsan Iqbal told reporters.
The situation in Pakistan is the deadliest in a wave of extreme weather linked to climate change that is contributing to exceptional volatility in fashion's supply chains. For now, cotton is at the epicentre of upheaval.
"With climate patterns becoming more erratic there is serious risk on the supply of cotton," said Rui Fontoura, an expert at Textile Exchange, a sustainable fibre-focussed non-profit organisation.
In India, the world's largest cotton producer, rainfall and pests caused such a dent in supply that the country has had to turn to imports. In the US and Brazil — the world's third and fourth cotton producers, respectively — drought has ravaged crops.
The issues aren't just climate-change related. A US law that went into effect this summer tightened a ban on imports from China's cotton-producing Xinjiang territory, where the Chinese government is accused by Western nations of detaining Uighur muslims and other ethnic minorities in forced labour camps.
Together, India, China, Pakistan, Brazil and the United States make up the top five growers of cotton. Coinciding trouble in each and every region spells unprecedented disruption for the textile industry.
➔ Read the full article on Business of Fashion