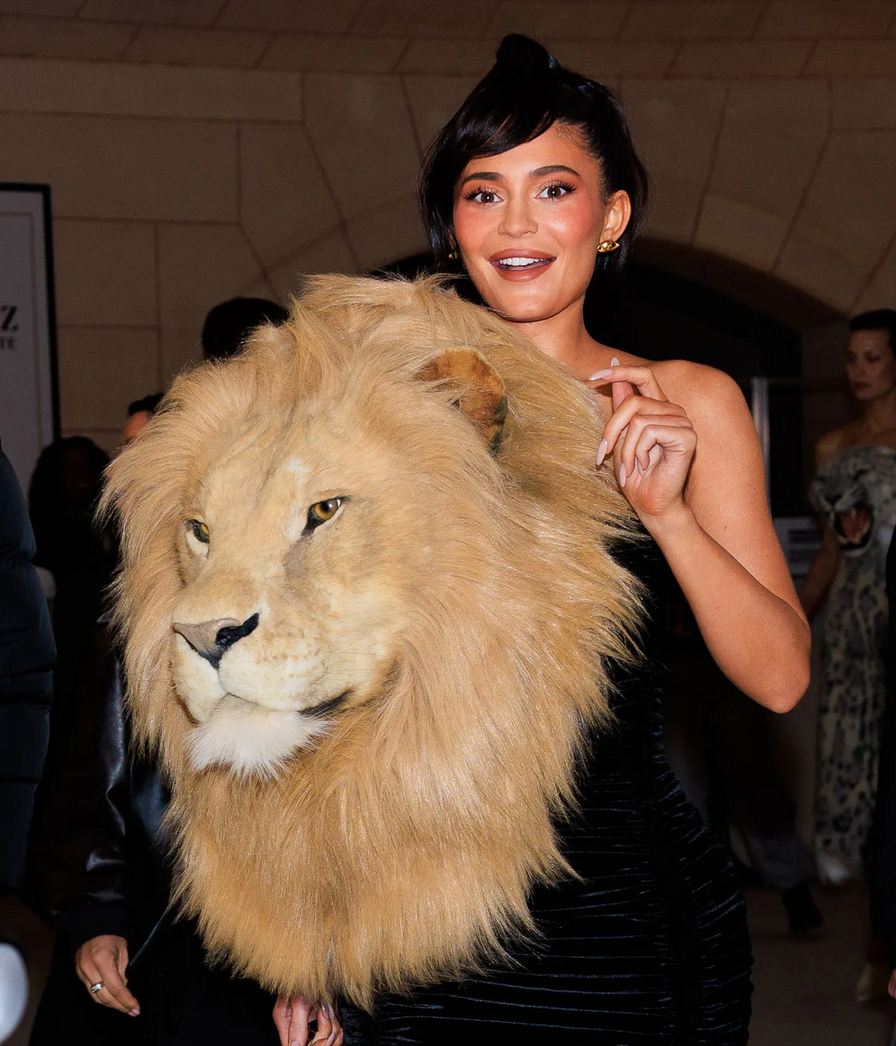 After Schiaparelli's controversial, hyper-realistic animal heads in Paris, designers at New York Fashion Week featured the animal kingdom in their own ways — raising fresh questions about the often extractive and transactional relationship between fashion and nature.
Private Policy, Eckhaus Latta and more joined Collina Strada and Dion Lee in featuring materials derived from or that imitate animals — from snakeskin to mohair, in addition to traditional leather — in their collections, animal likenesses on the runway or homages to the animal kingdom in their show notes.
Animal-inspired themes and animal materials, from wool and leather to fur and exotic skins, have a long history in fashion. However, with the climate and biodiversity crises growing more urgent and fashion facing more pressure to reckon with its role in exacerbating them, the discrepancy between fashion's external messaging and internal operations may be larger and more consequential than ever.
Critics say that while most designers draw inspiration from nature, they fail to make a reciprocal effort to conserve it or even reduce the negative impacts of their supply chains on it, and it's time for that to change.
"We need nature, and our economy is embedded in it, but we're losing it at this incredible rate," says Helen Crowley, partner at global investment and advisory firm Pollination and former head of sustainable sourcing and nature initiatives at Kering. "It's time to step up and say, 'I love nature. I use it in my business, I get value out of it, let me give value back to it.' That's not saying I want to put a price on nature. In fact, if brands stepped up with that responsibility, it would enable everyone else to enjoy nature too."
"Even something someone might think trivial, like a leopard print — if we do find that beautiful, and the fashion industry is actively destroying that beauty, why wouldn't we talk about that and figure out how to stop it?" says Julie Stein, former executive director of the Wildlife Friendly Enterprise Network. "Artists have drawn inspiration from the natural world from square one, but for me, there needs to be some respect when you do that for where the inspiration's coming from"
By taking inspiration from nature without giving back to it or even acknowledging the context from which that inspiration came, fashion is perpetuating not only the long-running sense of scepticism from advocates and scientists about the industry's commitment to its own environmental targets but also the disconnect that people, in fashion circles and in society more broadly, feel from the natural world. Researchers reported in 2021, for instance, that fashion's widespread use of leopard print "may mask the genuine threat faced by the species in the wild" and that despite millions of social media posts and news articles talking about leopard print, only a fraction (less than 2 per cent in the news media) mentioned the leopard's conservation status — the reality of which is that they have disappeared from more than 75 per cent of their historic range and are extinct in at least a dozen countries and regions
Considering the pressure on fashion to reduce its impacts — and considering the industry's own promises on biodiversity conservation specifically, including staging a larger presence at the most recent UN biodiversity conference than it's ever had before — wildlife advocates and biodiversity conservationists say fashion has to recognise that it can't go on taking inspiration from nature and exploiting it at the same time. The industry has borrowed heavily from the natural world for so long and is overdue, experts say, to start returning the favour.
"While freedom for creative expression is obviously really important, to me, it shows some nearsightedness — dare I say tone deafness? — to use wildlife imagery in the middle of a raging biodiversity crisis without acknowledging that symbolism," says Stein. "If companies use wildlife imagery in their marketing or designs, it is a wonderful opportunity to take that a step further and do something substantive for wildlife in the real world — as a sort of offset against some of the damage done by the industry, which contributes to some of the primary threats to wildlife's long-term survival."
That's the idea behind a UN initiative, the Lion's Share Fund, proposed years ago that would have called on companies using wildlife or wilderness images in their marketing materials to direct some revenue to conservation of the objects in those images. "Unlike people who appear in advertising campaigns, animals and their habitat receive no remuneration from advertisers," the fund's website explains.
"We want brands to embrace that responsibility and say, 'I want to do things differently', and this is one piece of doing things differently — the advertising and the way I use nature and give back. The other piece is also in your business operations. You can't not do that as well," says Crowley.
In an informal way and at a smaller scale, that's an approach that Collina Strada designer Hillary Taymour has tried to take. Her show, titled "Please Don't Eat My Friends", referenced sustainability in its show notes and pointed out that recycled, deadstock and biodegradable materials were used to make the collection. "There's definitely ways to give back, ways to invest in the right places," she says, pointing to their show last season, held at a monarch butterfly waystation in Brooklyn. "All the money from the show to rent that space went back to the scientists and to help keep the park preserved, and then our theme was around butterflies.
Read more on Vogue Business