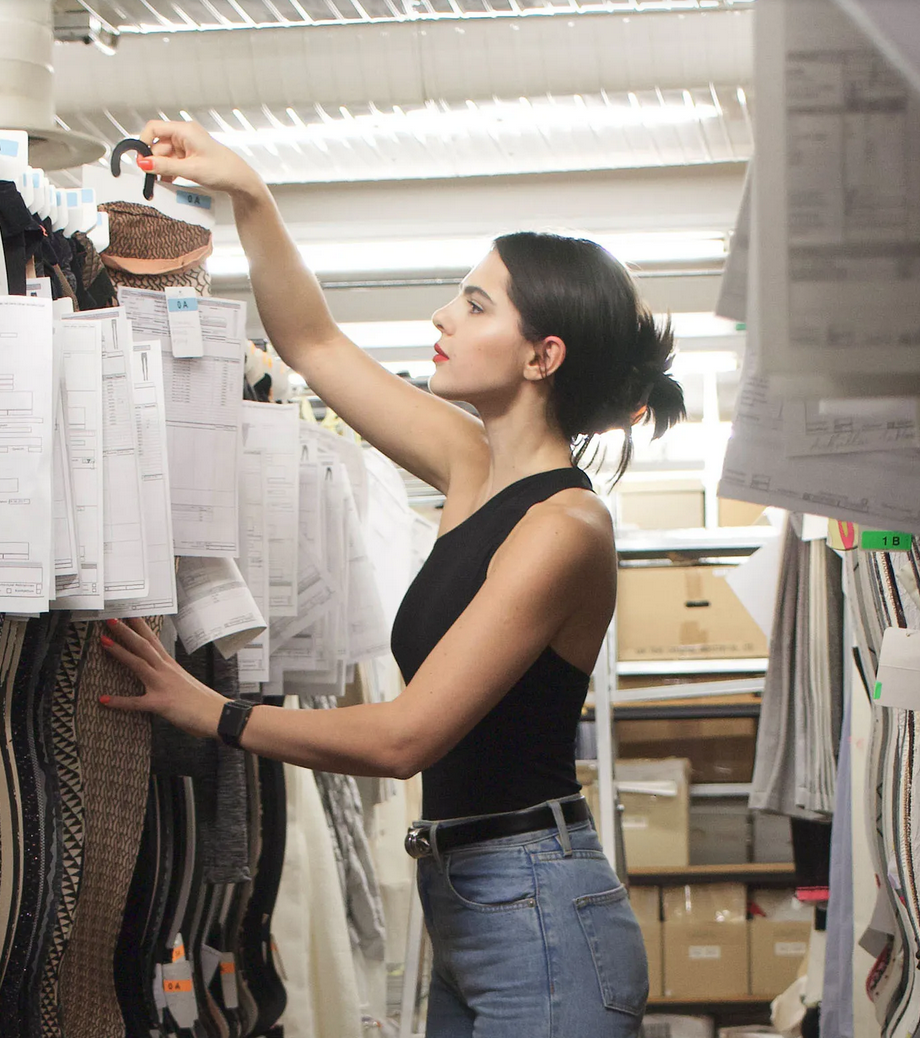 Last year, Austrian lingerie and fashion brand Wolford decided it wanted to win over younger customers by being louder about its sustainability credentials. To help convey the message, it tapped sustainability-focused influencer Doina Ciobanu to fill the newly created role of brand sustainability advisor.
If successful, the role could model a new kind of communication in which fashion brands can share and explain expected information such as material choices or water conservation efforts, while also making sustainability desirable, as a culture and lifestyle, for the masses.
"We wanted to speak in a different way, to find someone who would be able to [share] our mission but not be an ambassador," says Silvia Azzali, Wolford's chief commercial officer. "Wolford, in its DNA, is very green — but we're very introverted. If you are an employee, you know. If you are a customer, you don't know. This is where we said, 'Why don't we take this as an engagement opportunity?'"
Tapping influencers to spread messages about sustainability has backfired for brands in the past. Love Island UK's Laura Whitmore's promotion of retailer Primark's sustainability initiative was considered greenwashing, for example, while H&M's partnership with actor Maisie Williams was criticised for creating sustainability "ambassadors" when what the world really needs is "sustainability experts who actually know what they are talking about". ("Any of the small number of collaborations with influencers in this space have focused on sharing information around our Primark Cares commitments and label. This is something our customers are asking — and expect — us to share so we're still exploring and learning how we work with influencers in this space," a Primark spokesperson said. In a statement to The Independent at the time, H&M said, "Our sustainability work has never been about 'greenwashing' – this categorically goes against what we stand for.")
Ciobanu says she took on the role with Wolford after learning about the brand's sustainability credentials, which include Cradle to Cradle certifications beginning in 2018 and ongoing development of synthetic materials (typically made from petroleum) such as elastane and polyamide that it says are biodegradable or compostable. In the role, she will evaluate what aspects of the brand's sustainability strategy and operations would be interesting for people to learn more about, and work to develop a strategy for reaching younger consumers
The appointment could be an indication that fashion is ready to think about how it can account for sustainability in its role in shaping trends and influencing culture more broadly. Brands will have to walk a fine line between filling the need for stronger sustainability messaging and celebrity-driven greenwashing. However, if done correctly, it's where some experts see distinct potential for fashion to work with influencers to drive progress. Last year, when the UN Fashion Charter released updated commitments at COP26, it added a call for fashion to engage with communicators and other stakeholders to "do their part" and for the industry to tap more of its potential to promote sustainability not as a physical attribute to sell more products, but as a value and a lifestyle to desire and aspire to.
"That is one thing we're really missing within all of this. We need to social-proof sustainability," says Rachel Arthur, sustainability strategist and consultant who was involved in developing the language around communication in the renewed Fashion Charter. "A big part of it is a new vision of lifestyle, but there's a new vision of status and success as well. It becomes quite intangible, but that's the point of influence, right? Creating this whole new narrative, and I think that happens through influencers. These people who can help support and spread a message, and make something cool and desirable — not worthy and charitable."
Ciobanu is working with the brand to develop styles that Wolford hopes will attract younger consumers, recognising the label has a loyal following among older consumers but Wolford has lagged in connecting with younger audiences, says Azzali, and wants to take advantage of the fact that Ciobanu both "understands consumer dynamics, particularly younger consumers, very well, and has been involved genuinely in sustainable challenges for many years." Ciobanu is developing plans to communicate some of Wolford's practices on TikTok and Instagram in relevant and engaging ways. In one current project, she is directing the creation of content to showcase "key technical features" of Wolford products such as the use of Cradle to Cradle-certified fabrics, nontoxic dyes and wastewater management
For Wolford, being clear about Coibanu's role and making it more than just a platform to promote themselves will be key. "Brands will need to tread very carefully in how they choose to leverage influencers and celebrities as part of their sustainability initiatives and how they report this to the public," says Scott Clarke, VP of consumer products industry lead at Publicis Sapient. "There is a real risk that consumers will see the use of influencers and celebrities as greenwashing and nothing more than an attempt to gain favour with the public at the expense of tackling the real issues. Brands need to be very clear on the actions they are taking and why they are taking them."
The hopeful outcome is to position sustainability as fashionable, to supplement the industry's predominant focus on making fashion more sustainably. But it's murky territory, and there's a lack of guidance available for navigating it for both brands and consumers. Arthur is part of a UN Environment Programme (UNEP) effort, launched after the UN Fashion Charter released the updated commitments last November, to create a guide to establish standards for what efforts around communication and positive messaging and role models might look like. "It's not really clear who's doing what; what people actually think; who's authentic, who's not; whether brands are greenwashing or not," says Arthur. She says the guide, which is being developed by UNEP as a way to sidestep being influenced by the individual brands that make up the Fashion Charter, is anticipated for release in early 2023.
In the meantime, she's happy to see efforts bubbling up within the realm of communications and influencing culture when it comes to sustainability, because it has been far too overlooked, at least in fashion, for so long.
"Everybody that works in communication thinks that they need to be educated on sustainability. And actually, I think the other way around — people that work on sustainability need to be educated in culture. That's fundamentally what this is about: how do you promote this new picture of aspiration? Communicators [including influencers] already know how to do that. They've been doing that for a lifetime," Arthur says. "It's about how [brands] promote that picture of aspiration, and I think that is going to happen through influencers more than for anything else. The brands can attempt it, but they need these big names to help make it happen."