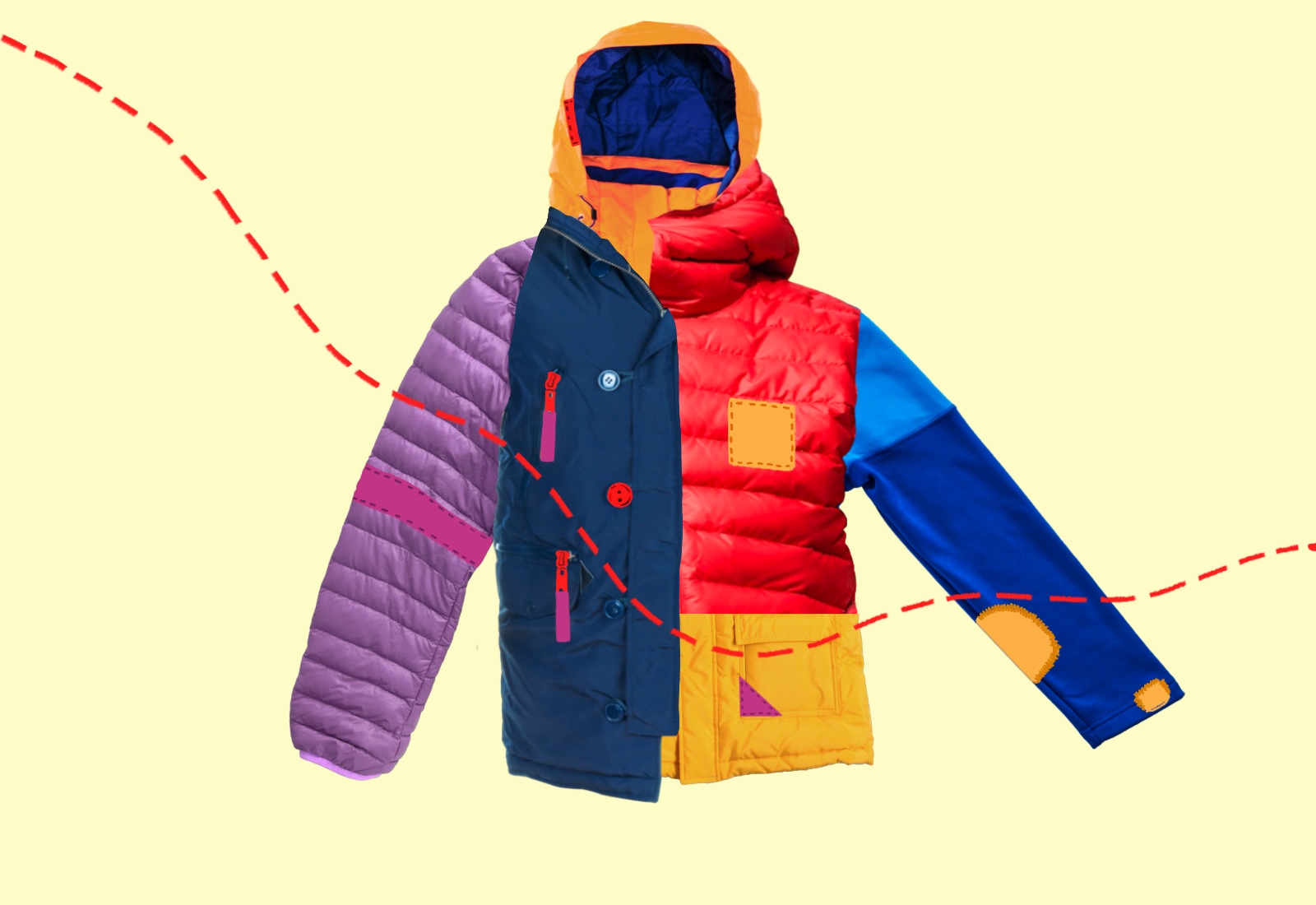 A few days after the outdoor apparel brand Arc'teryx opened a new location in New York City last November, a man stopped by in need of a jacket repair. He was from Massachusetts, and had been ski touring in the Berkshires with the same Arc'teryx coat for more than 10 years. "It was just completely shredded," said Adam Grossman, the store manager. "I told him I'd do what I could."
The store housed Arc'teryx's first in-store repair center, outfitted with two large work tables and drawers full of zippers, patches, and cords. There was a heat press for applying GORE-TEX patches to jackets, a depiller to remove fuzz from sweatshirts, and a machine that shot out water to test waterproof jackets. 
Across from the repair space stood another first: a used gear section, where dozens of pre-owned, cleaned, and sometimes refurbished pieces of Arc'teryx apparel hung neatly on racks. An Arc'teryx jacket can run you $1,000, but these items were about a third of their original price. Grossman showed the customer a used coat with a much more durable fabric than the one he had, and the man bought it. The man was delighted, he told Grossman. For environmental reasons, he only bought secondhand. 
The customer's reluctance to buy a brand-new jacket makes sense. Beyond the sheer cost of replacing items, the fashion industry's environmental footprint is staggering. CO2 emissions from textile production topped 2.1 billion tons in 2018, more than the emissions of France, Germany, and the UK combined. A McKinsey analysis found that the fashion industry would need to cut emissions in half by 2030 to align with the Paris Agreement goal of limiting global warming to 1.5 degrees Celsius. Textile production – including cotton farming – uses about 93 billion cubic meters of water a year, and utilizes harmful pesticides and chemicals.
The industry's outsized impact has grown in tandem with the rise of fast fashion. Retailers like H&M, Zara, and Shein release new items at lightning speed and sell them at prices that are cheap enough that people can constantly refresh their wardrobes. McKinsey found that annual clothing production exceeded 100 billion garments in 2014, more than double what it was at the start of the millennium. Consumers are also keeping their clothes for half as long, according to the report, discarding some pieces after seven or eight wears.