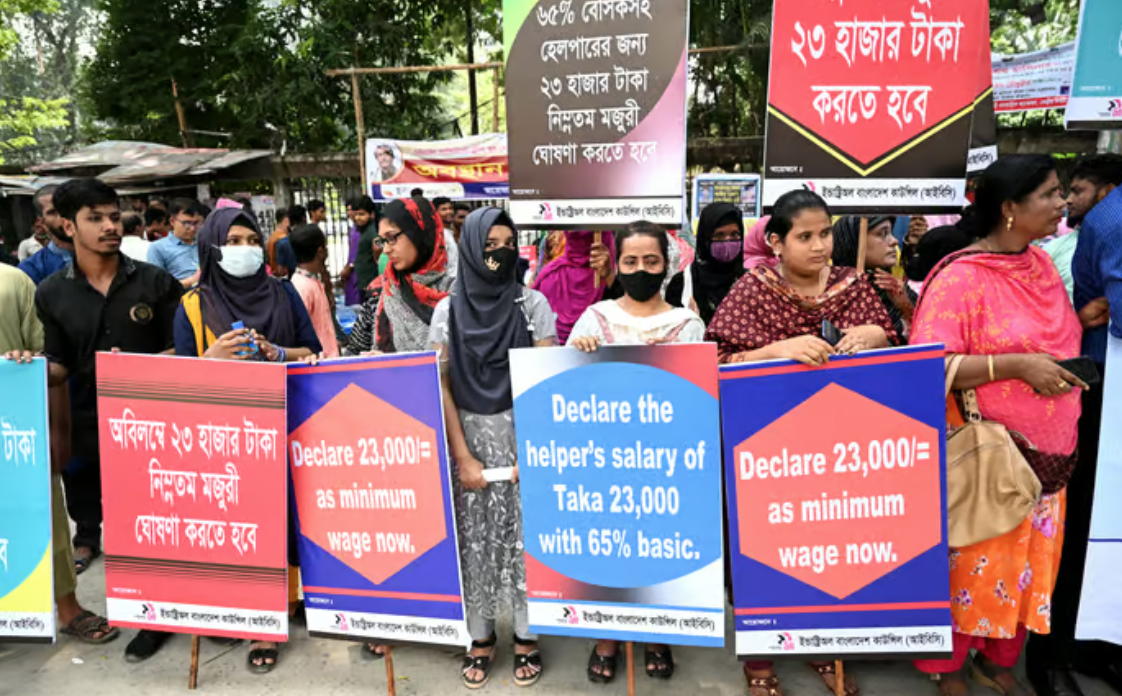 "The workers have taken to the streets because their wages can no longer cover rising food costs," Al Kamran, a senior union official in the textile sector in the industrial city of Ashulia, in the centre of the country, told AFP.
According to the police, tens of thousands of workers in dozens of factories launched wildcat strikes in Ashulia and Gazipur, the country's largest industrial city.
"Some 15,000 workers took part in demonstrations in favour of a pay rise at various locations in Ashulia," Mahmud Naser, deputy chief of police for the Ashulia industrial zone, told AFP. Union leader Al Kamran disputed the police figures, saying that some 50,000 workers had stopped work in Ashulia alone.
According to the police official, on Tuesday the demonstrators set fire to tyres, vandalised factories by smashing windows and blocked a major motorway linking the industrial zone to the capital Dhaka, prompting the police to use "tear gas and fire rubber bullets". No injuries were reported.
Adidas, H&M and Gap factories
According to the police, thousands of workers also abandoned their posts and vandalised several factories in Mouchak and Bhograr More in Gazipur, where there are more than a thousand factories producing clothes for brands such as Adidas, H&M and Gap.
Bangladesh is one of the world's largest clothing exporters, with the industry accounting for 85% of the South Asian country's $55 billion annual exports. According to the unions, pay and working conditions are disastrous for many of the four million workers in the sector.
Soaring food prices are one of the main reasons for the strike, with the price of some basic foodstuffs having doubled since last year.
"Today, a kilo of potatoes sells for 70 takas (€0.59) and a kilo of onions is worth 130 takas," compared with 30 takas and 50 to 60 takas respectively last year, said Al Kamran.
"Rents have also risen. The only thing that hasn't gone up is wages," he added. The protests began early last week, but turned violent on Monday when tens of thousands of workers went on strike in Gazipur, where a six-storey factory was set on fire, killing one worker.
At least a second worker was killed, fatally injured in clashes between police and demonstrators and dying while being taken to hospital (AFP).
Read more – Fashion United / AFP