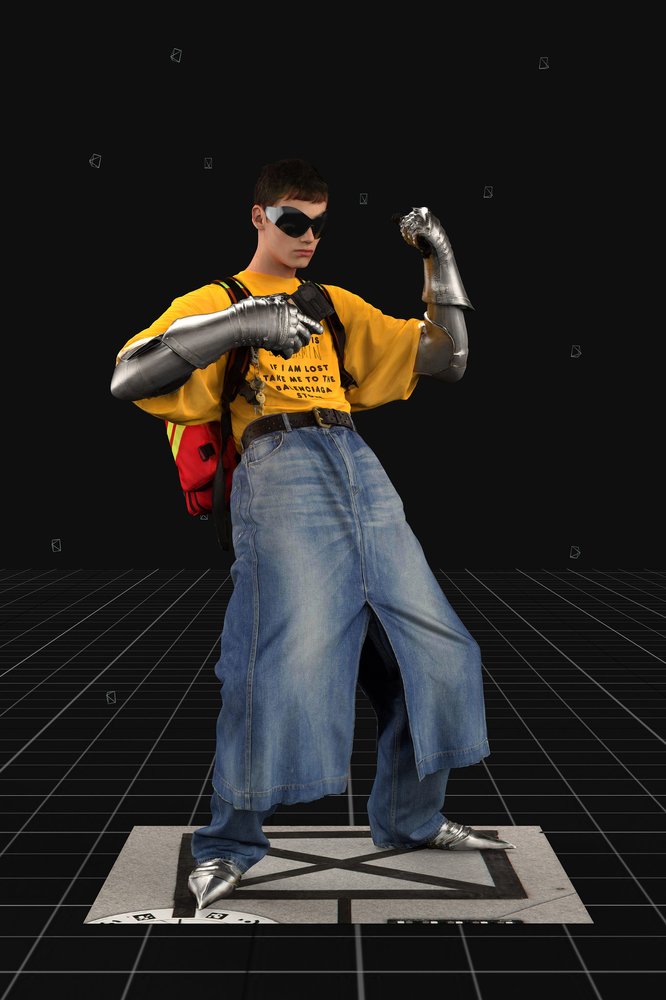 "Balenciaga has already been present in the metaverse for a year, mostly through incursions into gaming. Now we are introducing an entire separate unit dedicated to this business," the brand confirmed to FashionNetwork.com. This new service, which is still in its development phase, should allow the label to reinforce its presence with consumers in this 3D world, which is itself constantly evolving.
At the end of 2020, Balenciaga creative director Demna Gvasalia surprised the industry when he unveiled his collection for Fall/Winter 2021/22 via a video game. A futuristic adventure dubbed "Afterworld: The Age of Tomorrow," the online game was a hit with press and public alike. Only two days after the debut of this original presentation, searches for Balenciaga pieces had grown 41% on Lyst.
More recently, the brand ventured back along the same path with the creation of a series of virtual looks for Fortnite, the wildly popular online game that attracts some 10 million players each day. The effect of this launch was once again felt on Lyst, where searches for Balenciaga jumped 49%.
Estimated to be worth several billion dollars, the gaming market's potential for fashion is immense. However, it's not the only digital sector offering the industry instigating new opportunities. In its latest report on the global luxury goods market, Bain & Company highlighted digital "as a channel for sales and strategic communication and as a lever for opportunities, but in new forms, from data analysis to the sale of NFTs, as well as future innovations linked to the metaverse."
In a recent note, analysts from Morgan Stanley judged that the still incipient demand concerning this 3D virtual world is set to accelerate considerably, generating additional revenue of $50 billion for the fashion sector by 2030. In this sense, Balenciaga isn't the first brand to take a deep dive into the metaverse, and it seems unlikely that it will be the last.