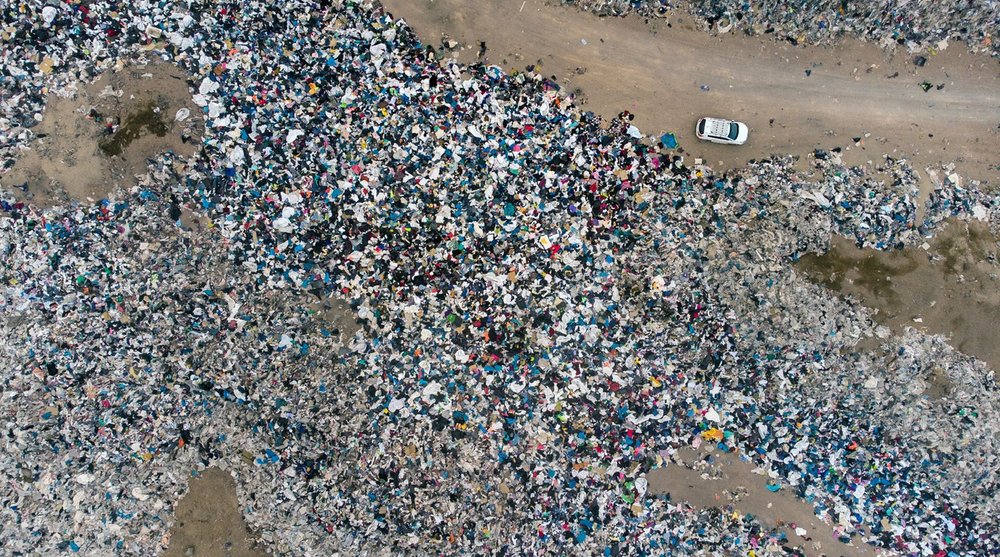 The South American country has specialized for 40 years in the trade of second-hand clothes, between clothes thrown away by consumers, destocking and good works from the United States, Canada, Europe or Asia.
Every year, 59,000 tons of clothing arrive in the free zone of the port of Iquique, 1,800 km north of Santiago. In this commercial zone with preferential customs duties, the bales are sorted and then resold in second-hand stores in Chile or exported to other Latin American countries.
But with the growing quantity of clothing produced at low cost in Asia for brands able to offer about 50 new collections per year, the circuit is clogged and textile waste is piling up exponentially. Approximately 39,000 tons of waste are stored in illegal dumps in Alto Hospicio, a municipality in the suburbs of Iquique.
"What has not been sold in Santiago or smuggled to other countries" such as Bolivia, Peru and Paraguay "stays here" because to take them out of the free zone would not be profitable, explains Alex Carreño who lives not far from a dump. "The problem is that these clothes are not biodegradable and contain chemicals, so they are not accepted in municipal dumps," Franklin Zepeda, who has just set up a recycling company EcoFibra to try to deal with this growing problem, tells AFP.
"Get out of the problem"
In the heaps of clothes emerge an American flag, pants that still have their labels, Christmas' sweatshirts. A woman, sinks halfway through a pile of textiles in an attempt to find clothes in the best possible condition that she hopes to resell in her district. Residents who live nearby take advantage of the situation, asking between $6 and $12 for three pairs of pants or to fill a truck. "It's not a big deal, I sell it and make a little money," she says. […]
The government recently announced that the textile industry will soon be subject to the "Extended Producer Responsibility" law, requiring companies that import clothing to take care of textile waste and facilitate its recycling.
In his company in Alto Hospicio, founded in 2018, Franklin Zepeda processes up to 40 tons of used clothing per month. Synthetic and polyester clothing is separated from cotton clothing and then used to make insulating panels for the building industry. […]
Read the full article on Fashion Network