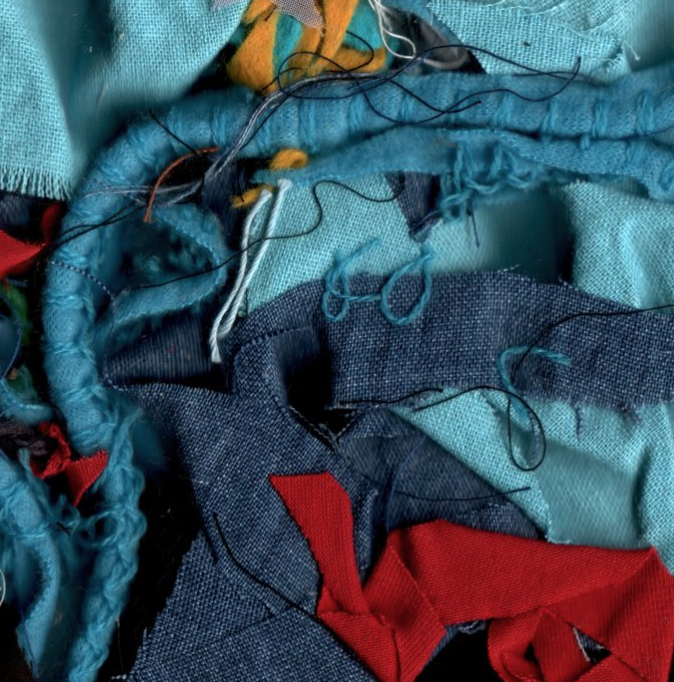 It's no secret that the fashion industry has an enormous environmental and social impact, accounting for up to 10% of global carbon emissions. Many efforts have been made to move the industry towards being more sustainable, such as developing certifications and standards to measure the impacts and communicate sustainability efforts to consumers.
One such benchmark is the Higg Index. Managed by the Sustainable Apparel Coalition (SAC), it is one of the most widely-used sustainability evaluation tools in the fashion industry. The index measures a suite of environmental and social impacts from carbon emissions, wastewater, chemical use, to labour conditions.
So when a June 2022 New York Times article, How Fashion Giants Recast Plastic as Good for the Planet, called out the Higg Index as using inaccurate, unreliable and outdated data to paint false perceptions of the sustainability of certain brands or products, the industry received a good jolt. This was further strengthened by the Norwegian Consumer Authority's decision to issue warnings to Swedish brand H&M and Norwegian outdoor brand Norrøna to stop using the Higg Index for marketing purposes.
Data meets fashion – and falls short 
The sector's response thus far continues to focus on data to develop better standards and certifications. The SAC has said that it will be putting the index through an independent review, while H&M states it will continue to support the SAC's process, to find a way for the industry to share impact data and offer consumers more transparency.
While better and more accurate data is useful, data alone cannot create the systemic change that the fashion industry truly needs. By its nature of neutrality, data often risks reductionism, obscuring context-specific information and ironically leading to a skewed understanding of any situation. For instance, the Higg Index rates polyester as a sustainable fabric based on data from European polyester production. Yet, most of the world's polyester is made in Asia, with different energy grids and environmental regulation, not to mention polyester's fossil fuel origins.
The Higg Index controversy has cast light on the challenges and problems in the collection and use of data in the industry's efforts to become more sustainable. As put by Vogue Business, "The future of how fashion measures its environmental impacts might be up for grabs."
Indeed, the pursuit of data risks becoming an expensive distraction from tackling the deep seated problems facing the industry. Brands are often at the forefront of criticism by consumers, environment and lobby groups. Yet, most brands are often too far removed from their production supply chain to mitigate their risks. The suppliers, who bear the risks, often subcontract to other suppliers in an attempt to pass on their risks, resulting in long supply chains that are hard to trace.
Is it any surprise then that this level of complexity breeds a lack of transparency and accountability, and makes it mission impossible to collect accurate, updated data?
If not data, then what?
Sure, more and better data may give us some idea of what the supply chain looks like, but it is naïve to think data alone will provide the impetus for consumers to truly understand the environmental and social impact of making the products we love. Beyond the little  "Made in" tag on our clothes that tell us where they were made, most consumers know little about how their clothes were made or by whom. Where and how was the cotton sourced, who were the farmers who grew them, who were the workers in the factories that manufactured the products, and under what conditions? Many of the human and environmental aspects of apparel production remain unseen and unheard.
The current fashion industry has entrenched a dynamic where brands make decisions based on consumer demands and the growers, and manufacturers and suppliers deliver them. Similarly, when new regulations are put in place, brands pass on the requirements and the supply chain actors need to comply or risk losing business orders.
Progressive manufacturers can lead the charge to transform the fashion industry
But what if we give more manufacturers and suppliers—the opaque "middle"—a chance to step up and play a bigger role in the transition to a better, more accountable fashion industry? Given their position in making decisions on sourcing and supply and creating retail products, manufacturers have great potential to influence how things work across the supply chain.
Forum's project, Tackling Microfibres at Source, works with a progressive manufacturer, Ramatex Group, and provides an example of how manufacturers can be leaders in transforming the fashion industry, with a specific focus on microplastic pollution.
Microfibres from textiles are one of the largest sources of microplastic pollution—an estimated 35% of all plastics in our oceans come from textile microfibres. Rather than looking downstream at consumer solutions such as lint traps in washing machines, what if manufacturers were able to reduce or design out the amount of microfibres shed in the manufacturing process? The project investigates textile manufacturing processes to understand which steps and materials cause the most microfibre shed, in turn enabling manufacturers to innovate solutions and adopt new processes to reduce microfibre pollution.
By demonstrating how progressive manufacturers are capable of leading change and becoming industry-wide champions for innovation, we might be able to open up greater opportunities for transformation in the fashion industry. And this begs the questions:
What if we invested in giving opportunities and allowing manufacturers and suppliers more say in the decisions that affect them? What if instead of chasing numbers and data, we invest in initiatives with the potential to disrupt the status quo?  
There is no quick fix to solve the problems posed by the fashion industry. Benchmarks and certifications may provide standardisation, but risk overgeneralisation and greenwashing.  While catalysing conversations and action across the industry requires more time and far greater willingness and collaboration from all stakeholders, it is more likely that it will lead to a fairer and more ecologically sound fashion industry.