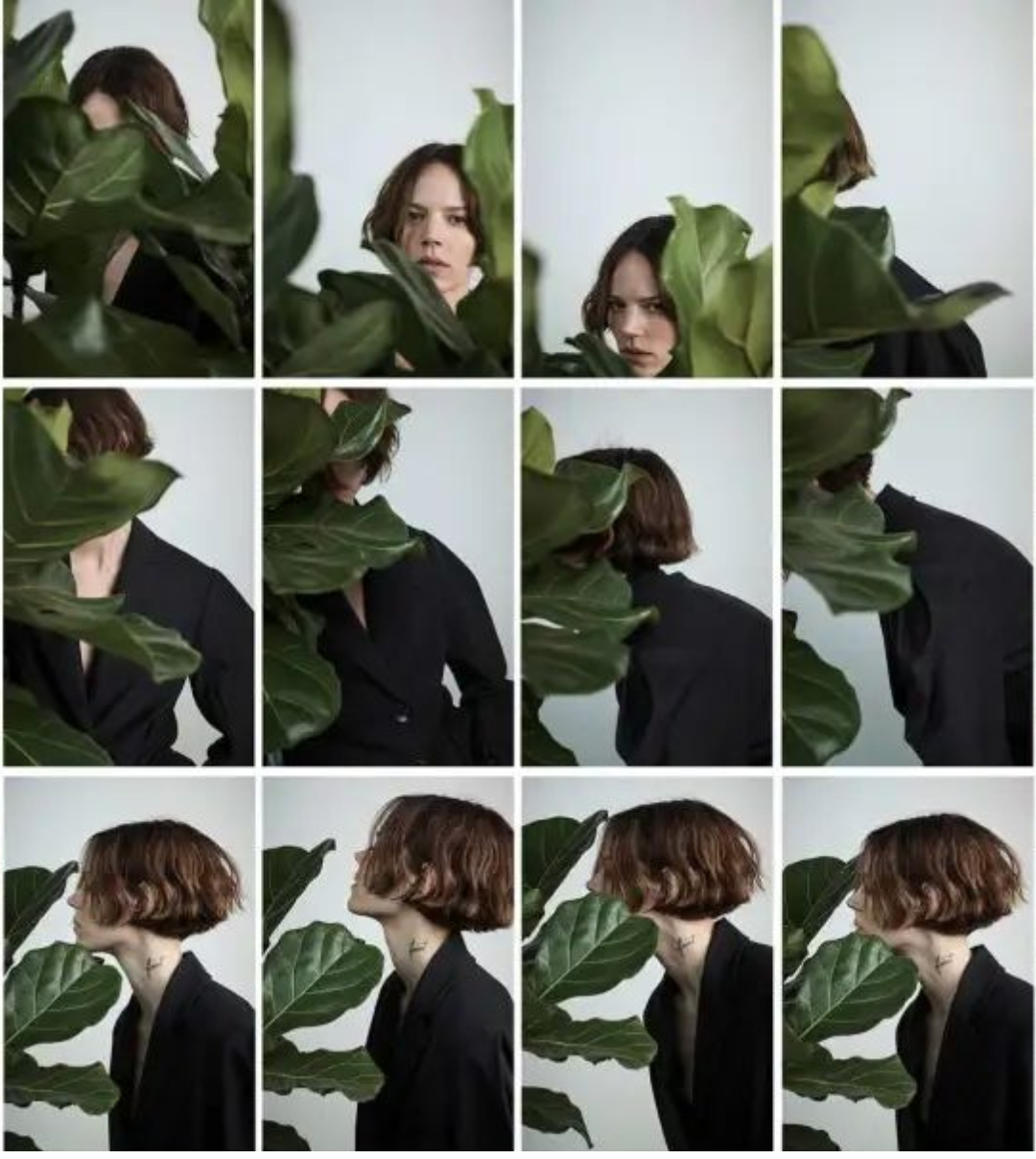 The newly announced initiative that brings together almost three dozen brands, printers, and producers, including Stella McCartney, Ben & Jerry's, and HH Global, to name a few more, has garnered headlines. In a market filled with increasingly-climate-cognizant consumers, the effort boasts some notable environmental benefits: For every ton of alternative fibers used, "between four and 15 tons of carbon per ton of product" will be saved, environmental nonprofit Canopy, which is spearheading the effort, said in a statement early this week. In the same release, H&M Group's head of resource use and circular impact Cecilia Stromblad Brannsten touted the project as helping the fast fashion giant to "mov[e] towards more sustainable alternatives for our materials, [which] plays a crucial role [in reducing] our absolute emissions by 56 percent by 2030 and achieving net-zero by 2040."
Meanwhile, Kering, which recently issued guidelines that focus on how its brands (and vendors) should approach green claims, released a broader statement. Yoann Régent, Head of Sustainable Sourcing & Nature Initiatives for the luxury group, said, "At Kering, we aim at reducing our footprint on biodiversity, and contribute to preserving and restoring critical ecosystems."
Potential "Greenwashing" Pain Points
The alternative textiles effort comes as fashion industry entities face off against a seemingly rising amount of greenwashing allegations (and the threat of legal action as a result), with companies' activities – and their marketing of themselves, their products/services, and their environmental, social, and governance ("ESG")-centric initiatives – being examined not just on their face but from a bigger-picture perspective. After all, greenwashing does not merely refer to the use of unsubstantiated sustainability claims but also encompasses efforts by companies to market themselves and/or their products and ESG endeavors as having a greater positive environmental impact than they actually do.
Against this background, there may be room for potential pushback when it comes to the Canopy-led fibers venture on at least a few fronts, which should serve as a takeaway for players in this space.
Primarily, there is the issue of scope. While the figures at play – from the 550,000 tons of low-carbon fibers to the savings of 4 to 15 tons of carbon – are noteworthy, the reality is, of course, more complex than meets the eye. As the Wall Street Journal's Dieter Holger stated on Monday, "The planned purchase [of 550k tons of alternative fibers] represents only a small portion of [the companies'] total output." It is an even smaller portion when viewed on a more macro scale: Global fiber production is expected to reach 130 million tons in 2025 – up from 85.5 million tons in 2013, according to researchers at Lodz University of Technology.
Measured against that 130 million tons figure, the 550,000 tons of alternative fibers, no matter how well-intentioned, represents a negligible 0.42 percent. The kicker here: The relatively small-scale of the alternative fibers purchase by the likes of Inditex, Zara, Kering, and co. could very well prove to be problematic if not marketed carefully by the brands involved.
Maybe even more pressing than the size of the collective commitment is how it could be viewed as skirting a more critical issue: "Most of our clothing is made from polyester [not forest fibers], produced in places far from where it is consumed, and produced in countries with the dirtiest energy grids," sustainability policy expert Kristen Fanarakis says. As a result, commitments to "reducing the amount of polyester used, shortening the supply chains, or shifting production away from existing centers" would be a "more meaningful" approach. (Fanarakis notes that polyester is the most commonly used textile for apparel, making up at least 52 percent of all fiber production, according to Common Objective, and a particularly problematic one, "given how it is produced (using oil), what happens when we use it (micro-plastics shedding), and where it ends up (living in a landfill forever)."
The Legal Perspective
Looking at such commitments from a legal perspective, the stakes are getting higher for brands. In light of rising skepticism – and in some cases, lawsuits – from regulators and consumers, alike, over companies' often-widely-marketed ESG credentials and/or use of industry ratings systems, it could be risky for companies engage in efforts on this front. (Fear of PR backlash and/or legal action over ESG commitments is prompting a growing number of companies to reconsider how they are talking about their ESG initiatives, while others are walking back on making such efforts public.)
In the wake of recent criticism of the Higg Index and its treatment of synthetic textiles, the "preferred" fibers and materials narrative may be an especially treacherous avenue to navigate at the moment. In June, for example, the New York Times published a lengthy article dissecting the Higg Index, the "influential rating system assessing the environmental impact of all sorts of fabrics and materials," and ultimately, calling foul. The Higg Index "strongly favors synthetic materials made from fossil fuels over natural ones like cotton, wool or leather," the Times' Hiroko Tabuchi wrote, asserting that such ratings "are coming under fire from independent experts … who say the Higg Index is being used to portray the increasing use of synthetics use as environmentally desirable despite questions over synthetics' environmental toll."
All the while, the Higg Index and its stance on synthetics has also been cited in more than one lawsuit, with Allbirds, for instance, landing on the receiving end of consumer protection statute violation, breach of warranty, negligent misrepresentation, and unjust enrichment claims last year due, in large part, to its use of allegedly "misleading" environmental impact claims, which it based on the Higg Index. (A New York federal court tossed out the case in April. In terms of Allbirds' environmental impact claims, and namely, Plaintiff Patricia Dwyer's pushback against its use of the Higg Index as the basis for such claims, the court determined that her "criticism [is] of the tool's methodology," not with Allbirds' statements about its products.)
The bigger picture here is that companies – including well-meaning ones – would be wise to approach this textiles-related initiatives and marketing carefully, as growing consumer and regulatory attention is requiring brands to work overtime to balance the marketing of their climate efforts with the very-real risks of greenwashing-centric backlash and litigation.