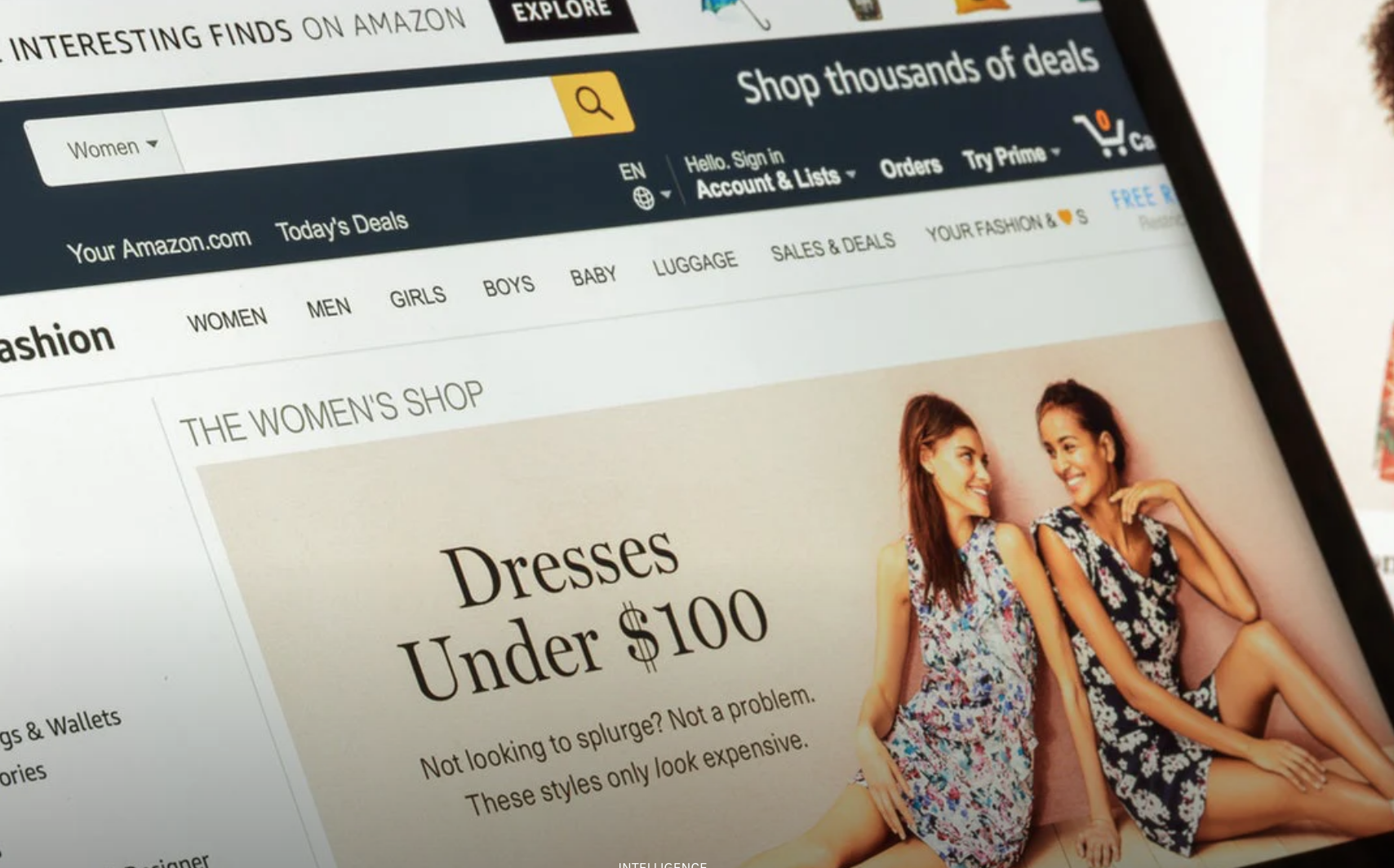 Amazon wants to become a destination for conscious consumers. This week, it will start labelling items on its US website with a winged hourglass to indicate they qualify as more environmentally friendly.
In the fashion world, retailers including Net-a-Porter, Farfetch, and Galeries Lafayette already highlight products and brands that meet certain ethical or environmental criteria. Selfridges and Zalando have gone a step further, committing to stop stocking products altogether if they aren't up to the retailers' minimum standards within the coming years.
All are tapping into growing consumer demand for sustainable products. In an April survey of European consumers by McKinsey, more than 60 percent of respondents said they considered the way brands promote sustainability as a factor in purchasing decisions. Now, the world's largest online retailer – and one of the biggest apparel sellers – is joining the fray.
"A lot of retailers see sustainability as a competitive advantage in helping them attract new consumers, building engagement and loyalty," said Elisa Niemtzow, vice president at nonprofit consultancy BSR. "It makes us feel good; it feels better to buy something when we have more information about how it was made."
To qualify for Amazon's new Climate Pledge Friendly label, products will need to have achieved at least one of nineteen certifications that guarantee the item has a reduced environmental impact. The company trawled through hundreds of sustainability accreditations to ensure its selection standards were robust.