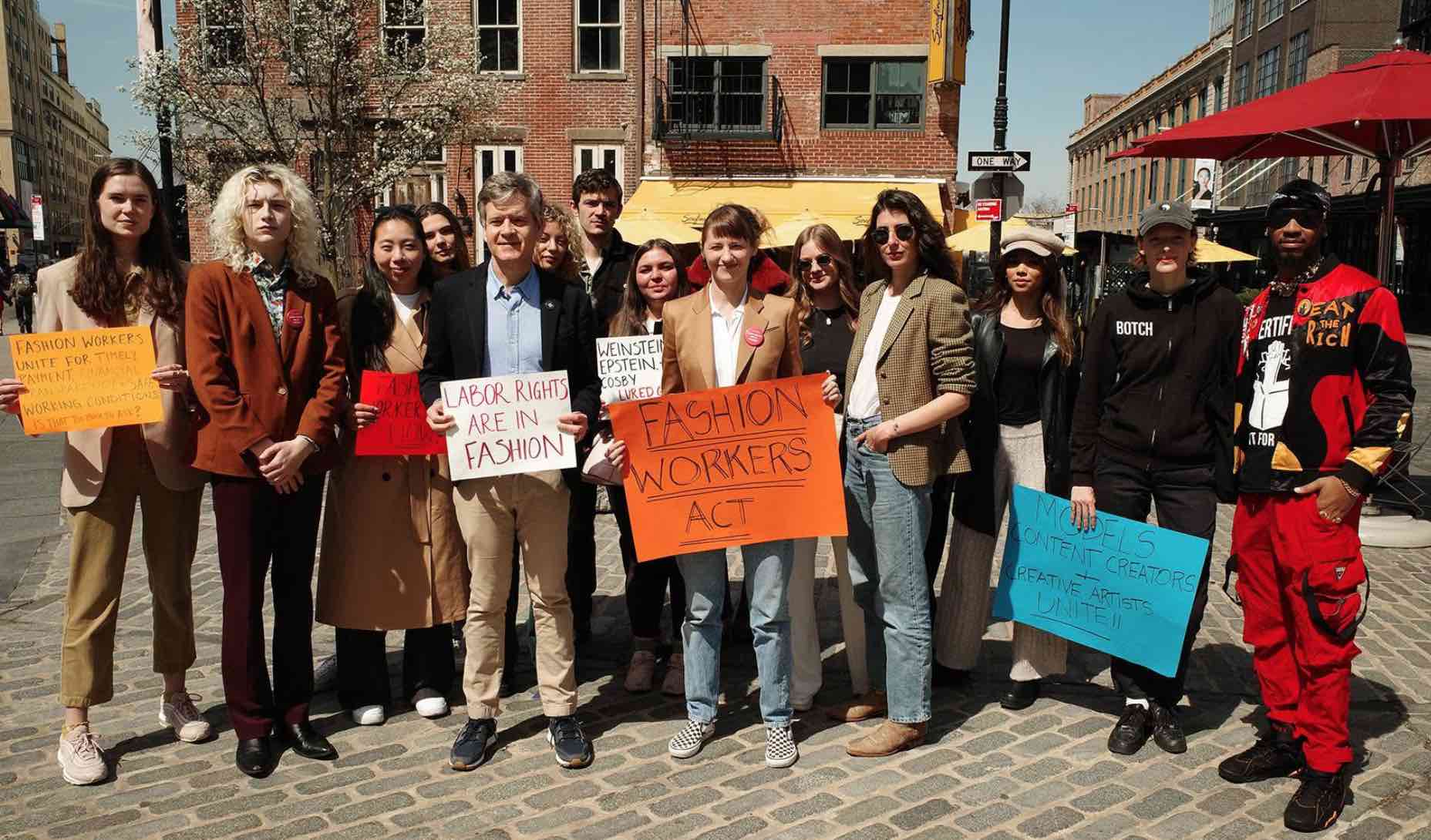 Political lobbyists, TikTok influencers and Amazon union leader Chris Smalls gathered Tuesday morning in an unlikely alliance championing New York State's Fashion Workers Act, legislation that would grant employment protections for models and other industry creatives.
The Fashion Workers Act would mandate management agencies provide talent copies of contracts with plain language that explicitly states the rate of pay and scope of work. Management agencies will also be required to pay models and other contractors within 45 days of completing a job. The bill will protect all creatives working behind-the-scenes on a project basis, including stylists, makeup artists and influencers.
The bill was introduced in the state legislature last year but did not come to a vote, despite support from activists, labor organisers and some industry groups, including the Council of Fashion Designers of America. State Sen. Brad Hoylman, whose district includes Manhattan's Garment District, co-sponsored the bill in the new session. Supporters are pushing for a vote before the end of the current legislative session in June.
"Fashion is work built on the backs of young people who are essentially indentured, working in debt to their management agencies," said Sara Ziff, founder of the Model Alliance, a nonprofit organisation that seeks to protect models and other fashion creatives and has led the charge on the legislation. The rally Tuesday comes days after Ziff filed a lawsuit accusing Fabrizio Lombardo, former head of Miramax in Italy and once-close associate of Harvey Weinstein, of rape.
Read more BOF