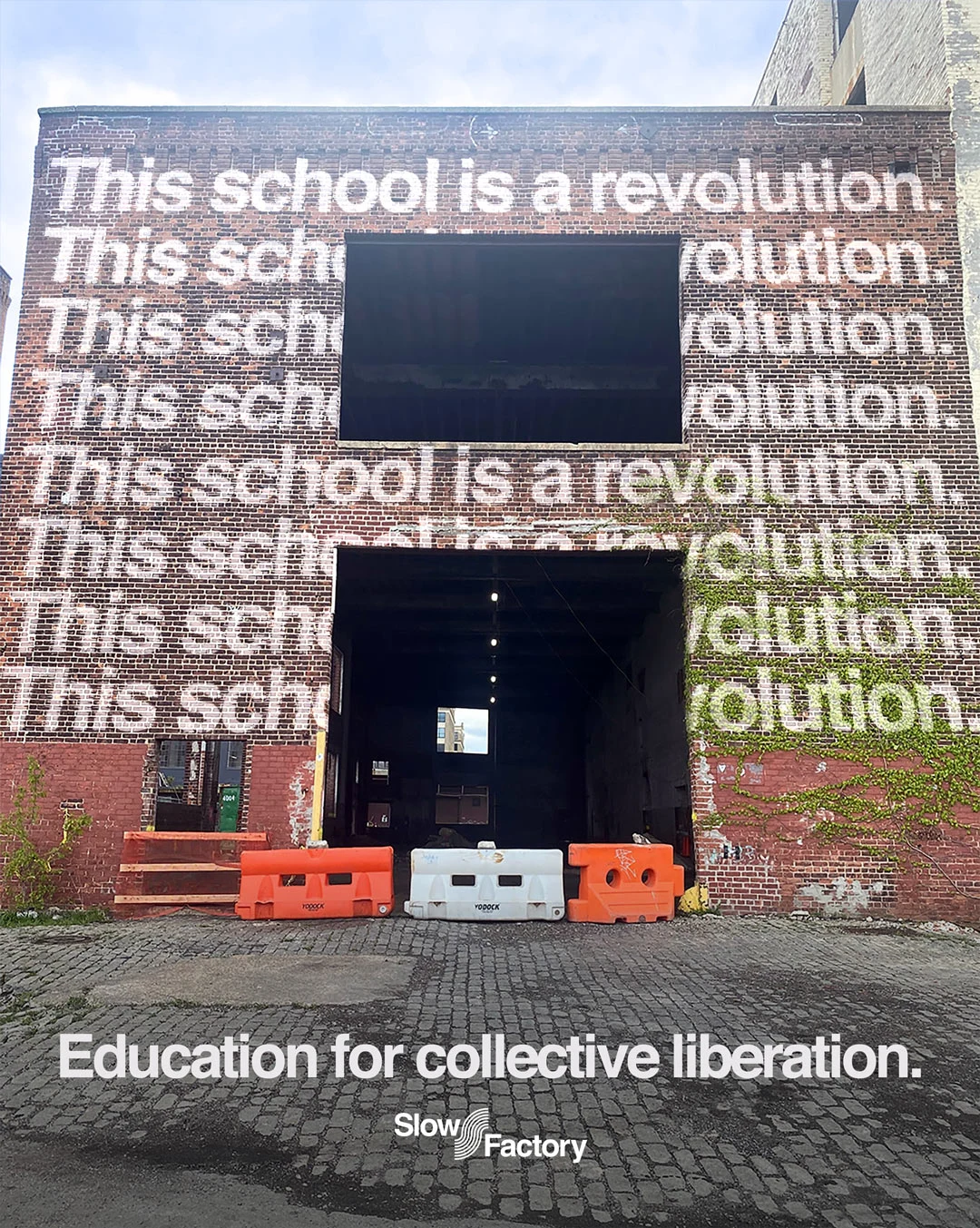 When people talk about "sustainable fashion," they're often referring to a type of clothing made in response to a small set of problems in the industry. Of course, plenty of them need to be addressed: Overproduction, toxic dyes, water usage and abusive labor practices are just a few of the issues that come up regularly. However, most of the current solutions we have are used to sell more clothing without confronting the fundamental and overlooked issue of what happens at the end of a garment's life — the answer to which isn't as simple as buying or even making less clothing. It has to also include centering sustainability before a garment is even born.
The Slow Factory founder Céline Semaan believes an education gap within the industry may be the reason this critical piece is often overlooked. That's why she's now working with New York City to have her organizations' free sustainability courses to more people — and in person. 
This week, New York City Mayor Eric Adams announced that the Slow Factory's Open Education program, which currently hosts classes that teach sustainability principles to the fashion industry online, will have a new, in-person home at the Made in New York factory in Sunset Park, Brooklyn — the first IRL outpost for what will be called the Slow Factory Institute. 
"In New York, we're leading the way and showing that prioritizing sustainability can go hand-in-hand with the fashion industry," the Mayor said, in a statement.
According to a press release, Semaan's organization will help bring 460 fashion jobs to the site and train 500 people, bringing in around $57 million in economic output. Classes will range from material science and bio design to disassembly and upcycling, with the goal of teaching designers and garment workers how to create work from already existing fabrics. The school will receive 10,000 tons of textile waste that will be used to teach designers techniques for reassembly.
"The way that the [fashion] education system is designed right now mimics the way that our system is built. We're teaching people how to sell for a very immediate usage and an immediate throwaway culture," Semaan tells Fashionista. "There aren't any classes focused on design for disassembly unless it's in a crafty, kind of cute way. It's not designed for scaling — it's designed as a craft, but this craft is very important. We need to figure out ways to scale that and culturally, to expand that into something that's accessible."
In New York City alone, the average person creates about 46 pounds of clothing waste per year, totaling around 200,000 tons of textiles that end up in landfills around the world. The sad irony, Semaan points out, is that in countries like Ghana, Pakistan, Sri Lanka and Chile, where our discarded clothing often goes, techniques and principles for upcycling have been championed for centuries. Most designers just haven't been paying attention.
Read the full article on Fashionista