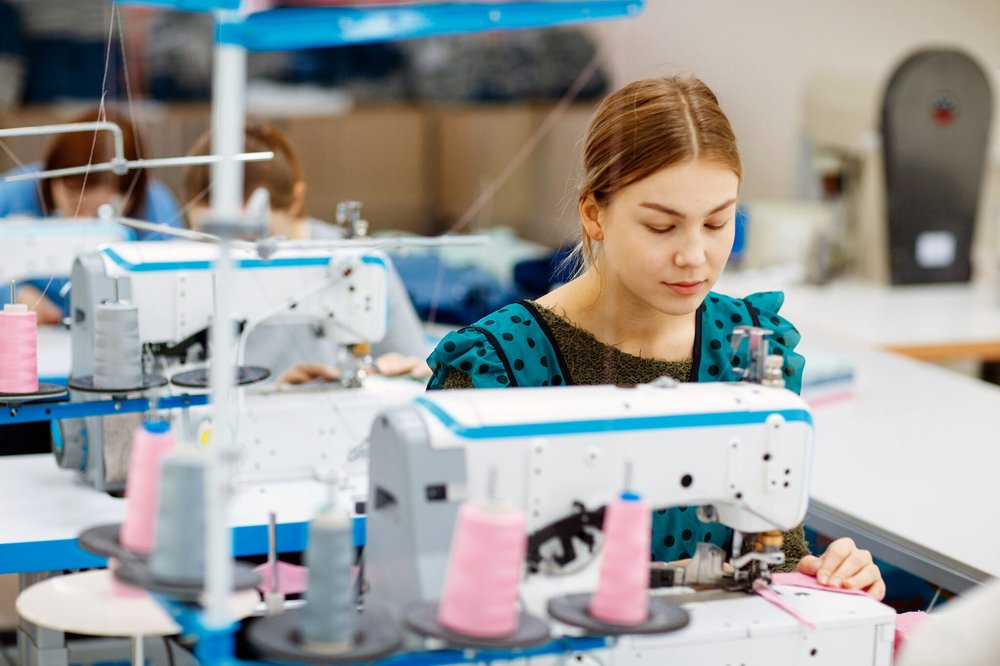 "Eco-responsibility is for me the subject of the next three years," says to FashionNetwork, on the Made in France show, the president of the UFIMH (French Union of Fashion and Clothing Industries), Sylvie Chailloux. "That's why we are working on a label to enhance our commitments, and show that we are checking a lot of boxes, "says the woman who also directs the company Textile du Maine in Montilliers (Maine-et-Loire).
The future label currently being developed aims to fill a gap. Unlike ISO 9001, which focuses on "quality management", ISO 26000, which is dedicated to social responsibility, is not subject to any certification system. The objective is therefore to build a specific label based on the existing standard.
ISO 26000 is based on seven points, starting with governance, labour relations and conditions, the environment, fair practices and consumer issues. To these can be added the notion of communities and local development, not forgetting respect for human rights.
"The idea is to propose a label with different levels of requirements, with grades and rating systems," explains Philippe Schiesser, CSR expert of GFF. "We have agreed with the manufacturers on a set of specifications, a reference system for the different grades of CSR initiatives undertaken. We are now going to conduct a blank audit in the companies to see if the documentation and the workshop comply with the requirements. Then an independent service provider will take this reference framework and apply its own requirements to it.
"To ensure the strength of the label, the GFF will not oversee the labeling processes. This role will be played by a committee of stakeholders. Eventually, companies that receive the label will be able to display a pictogram, which will highlight the different levels of requirements that are monitored.